Innovative technology for a greener tomorrow
Based on Cousteau's design, Liebherr customer eConowind develops an innovative sailing system that is intended to revolutionise commercial shipping. Up to 40 meters high, futuristic metal sails serve as propulsion support for cargo ships. Using the natural resource wind, fuel costs in shipping can be reduced by up to 20 percent. It is a breakthrough for the industry and an important step towards economical and ecological shipping.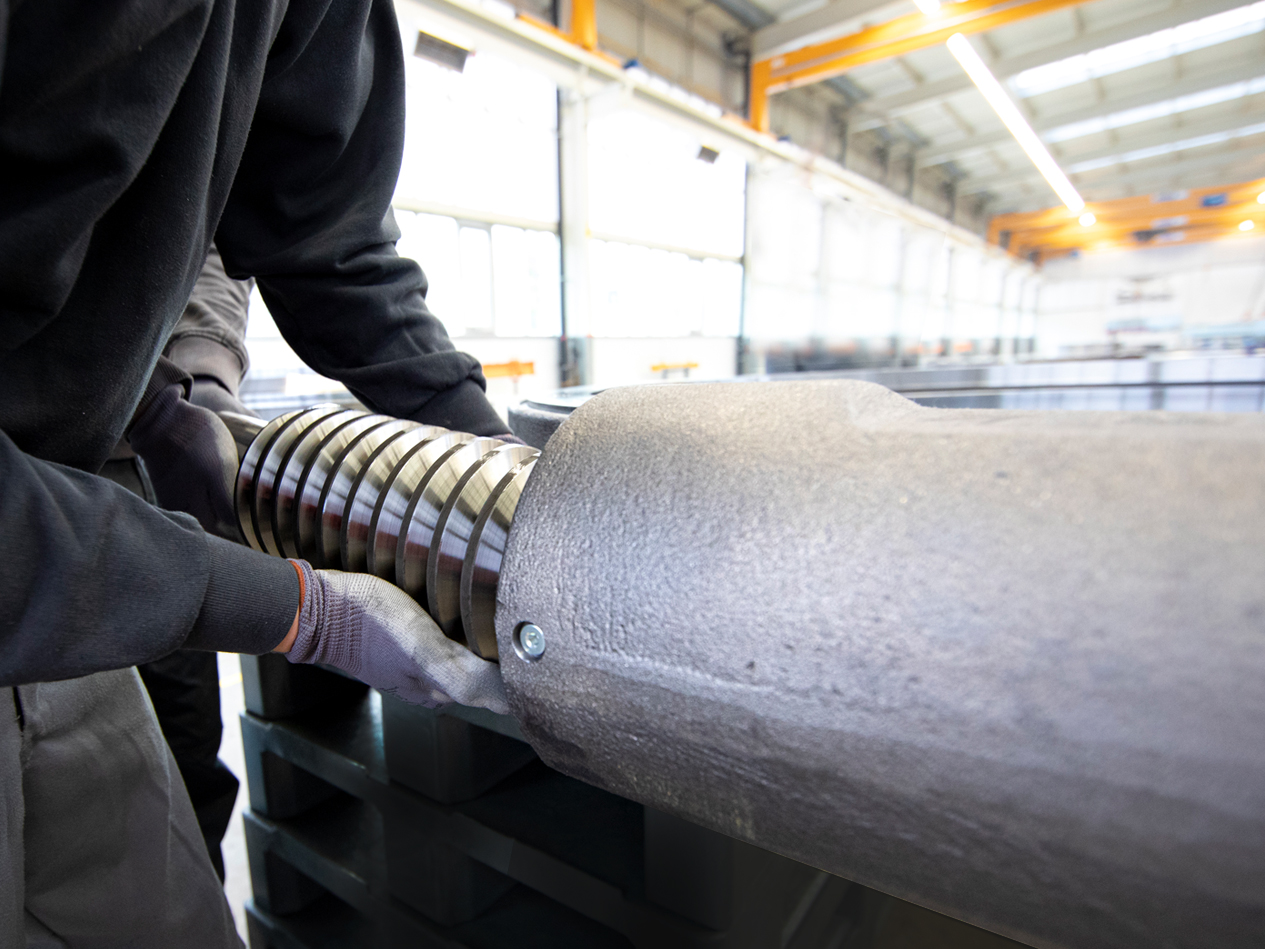 World record on the high seas
The huge sails are turned by what are currently the largest slewing drive units in the world. The massive, wormdriven components from Liebherr measure 1,720mm in diameter each and weigh together over 1.4 tonnes. When used on the high seas, the Liebherr products fully demonstrate their advantages and make an important contribution to the low-emission world.
Top advice and an uncomplicated approach characterise our collaboration with Liebherr. We are very satisfied and are looking forward to realise more challenging projects together.
Liebherr slewing drive units are self-contained systems consisting of a drive and bearing unit. This makes the components particularly resistant to extreme environmental influences, such as salt water or dust. Special sealing systems and surface coatings also contribute to the high resistance of the large components and make them ideal for use at sea.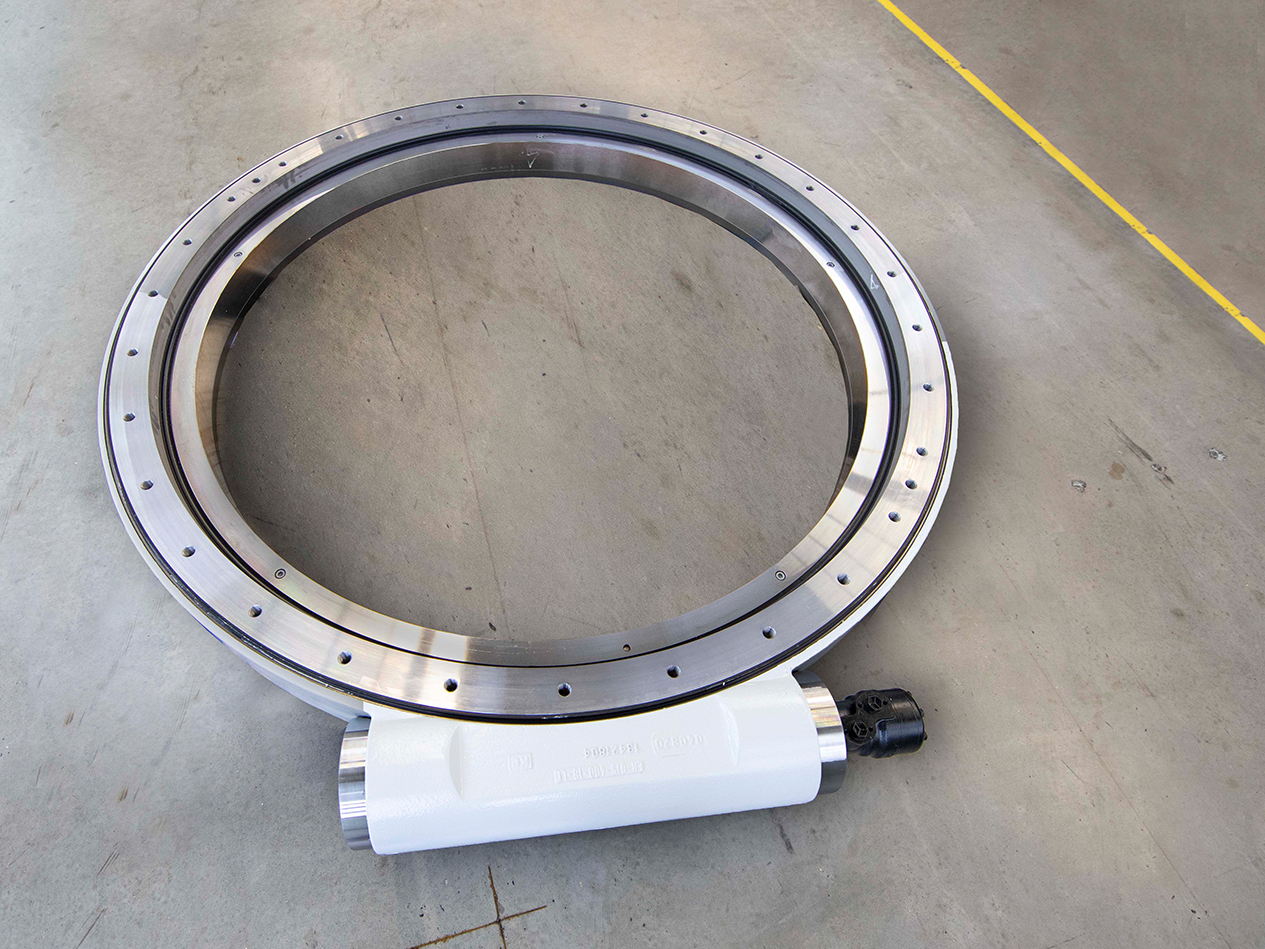 Designed for your needs
The slewing drive units built into the sails belong to the Signature-Line product range by Liebherr. These high performance products are specially designed for customers needs and the specific requirements of the respective application.
Slewing drive units offer decisive application advantages for the eConowind sails. The large inner diameter of the components makes it possible to divert air currents extracted from the sail through the inside of the sail. According to eConowind, this aerodynamic optimisation triples the efficiency of the sails. A position encoder built into the component ensures the correct alignment to the wind. In this way, the system always knows, at which angle the sail is to the wind and, therefore, guarantees optimal propulsion at all times.
With the delivery of the huge slewing drive units, Liebherr not only sets a new record, but also makes a decisive contribution to more sustainable shipping.