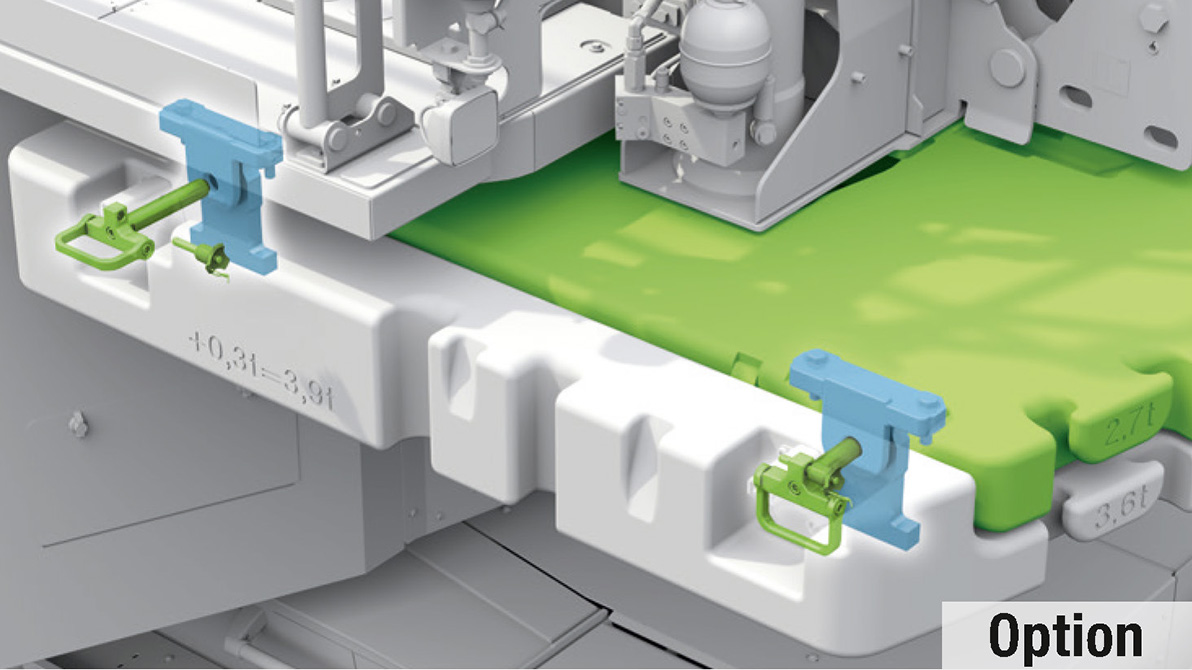 Contradictory objectives
The demands of Liebherr's new 5-axle crane in the lower lifting capacity range were high and, in part, contradictory – it had to be lightweight so that it could be driven anywhere. But it also had to have a long telescopic boom, and of course it also had to be able to hoist heavy loads! Somehow our designers and structural engineers managed to do it – although the new LTM 1110-5.1 is such a lightweight construction that its gross weight is just 48 tonnes with axle loads of less than 10 tonnes, its 60 metre telescopic boom and maximum ballast of just 29 tonnes enable it to exceed the performance of its rivals on the market.
Mobile cranes can drive on the public roads in most countries with a 12 tonne axle load. That is one of the basic design objectives for any mobile crane. But the fact is that less is often more or better, for example when applying for permits and licences for specific routes. Bridges with weight limits, restricted driving in city centres and daytime-dependent regulations also cause hurdles. And in some countries the legislators actually demand a maximum axle load of 10 tonnes. And the new LTM 1110-5.1 can do it all. And it can do it particularly well because it can switch between different axle load versions quickly. Our solution is centred around "quick-change ballast". Ballast slabs are no longer screwed to the slewing platform, but instead are bolted in such a clever way that they can be fitted and removed in a matter of moments.
But sometimes we can use more – wherever higher axle loads are permitted and driving on site with lots of ballast. The new 110 tonne crane can do that well, too, because it delivers uniform axle load distribution in these situations with the telescopic boom lowered and therefore secured.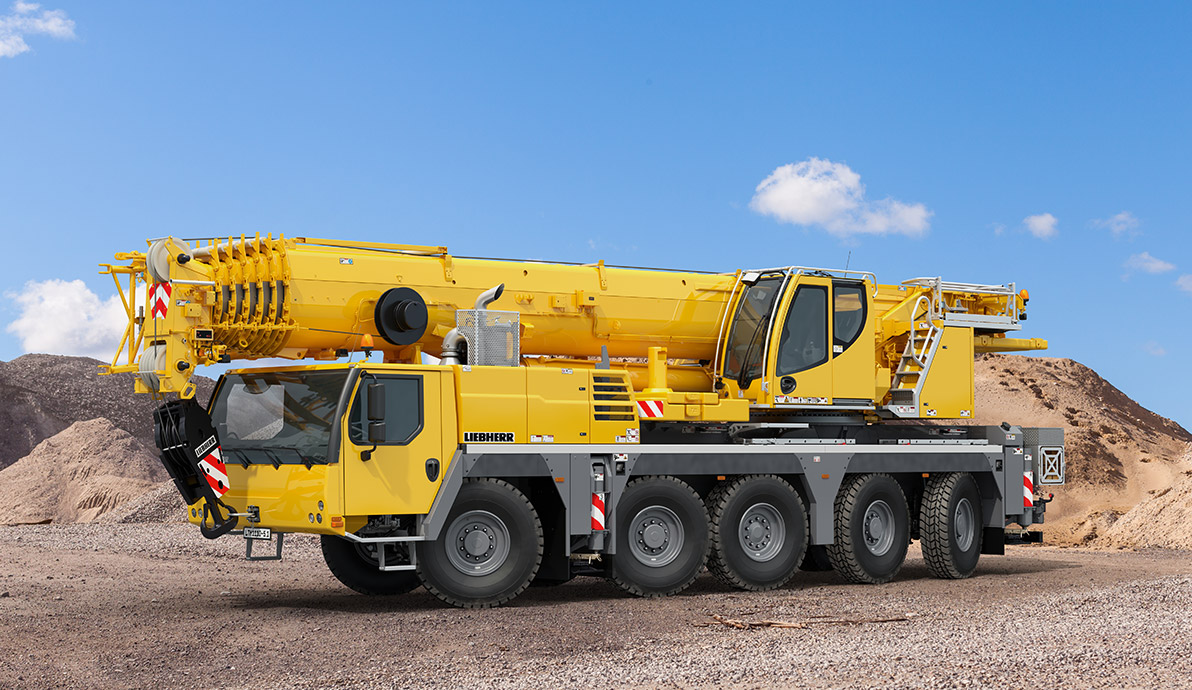 Improved performance due to VarioBase® Plus
A powerful quick-erection crane carries lots of ballast with an axle load of just 12 tonnes. That enables it to tackle a large proportion of crane jobs without requiring additional ballast transport, making it particularly economical. For the new LTM 1110-5.1, that means up to 13.4 tonnes of counterweight – an outstanding value in the 5-axle class.
Familiar and time-tested – the VarioBase® variable support base generates higher lifting capacities in the areas above the outriggers. However, our engineers went a step further with the new 110-tonne crane – the rear outriggers have a doublestage design and achieve a support width of 8.3 metres. Although that is only 0.65 metres more than at the front on each side, the increase in performance over the rear outriggers is enormous, for example an increase of 29 per cent with a 12-tonne axle load configuration. We call the combination of the trapezoidal and variable support base VarioBase® Plus.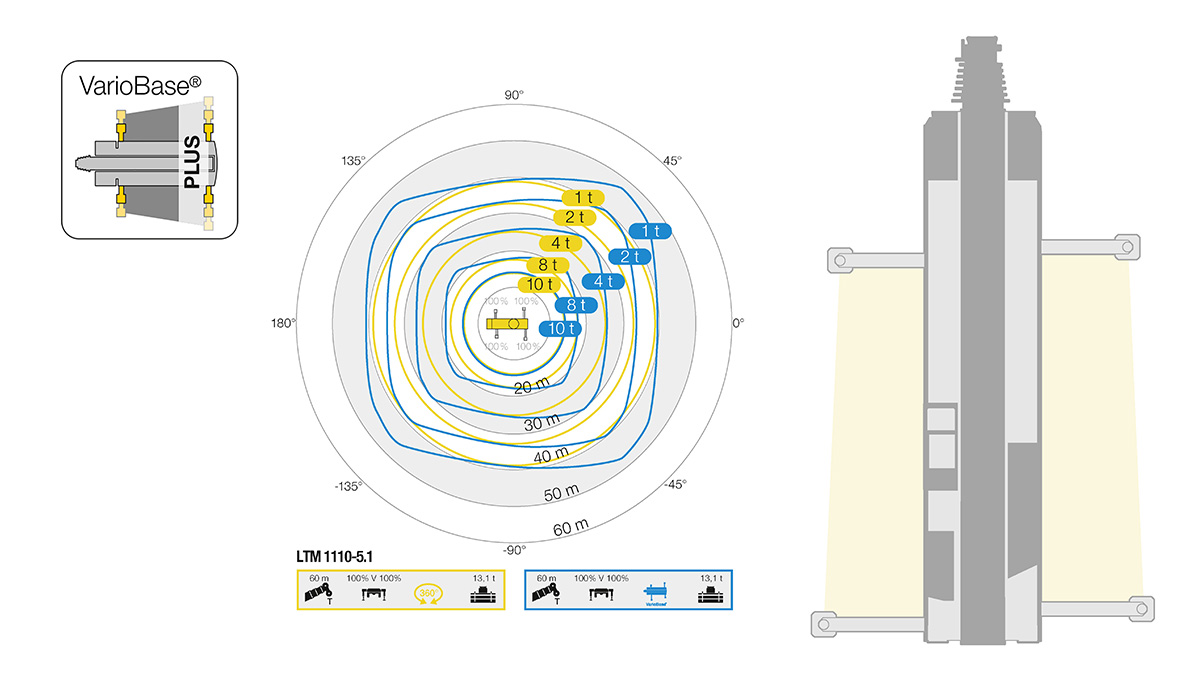 This article was published in the UpLoad magazine 01 | 2019.