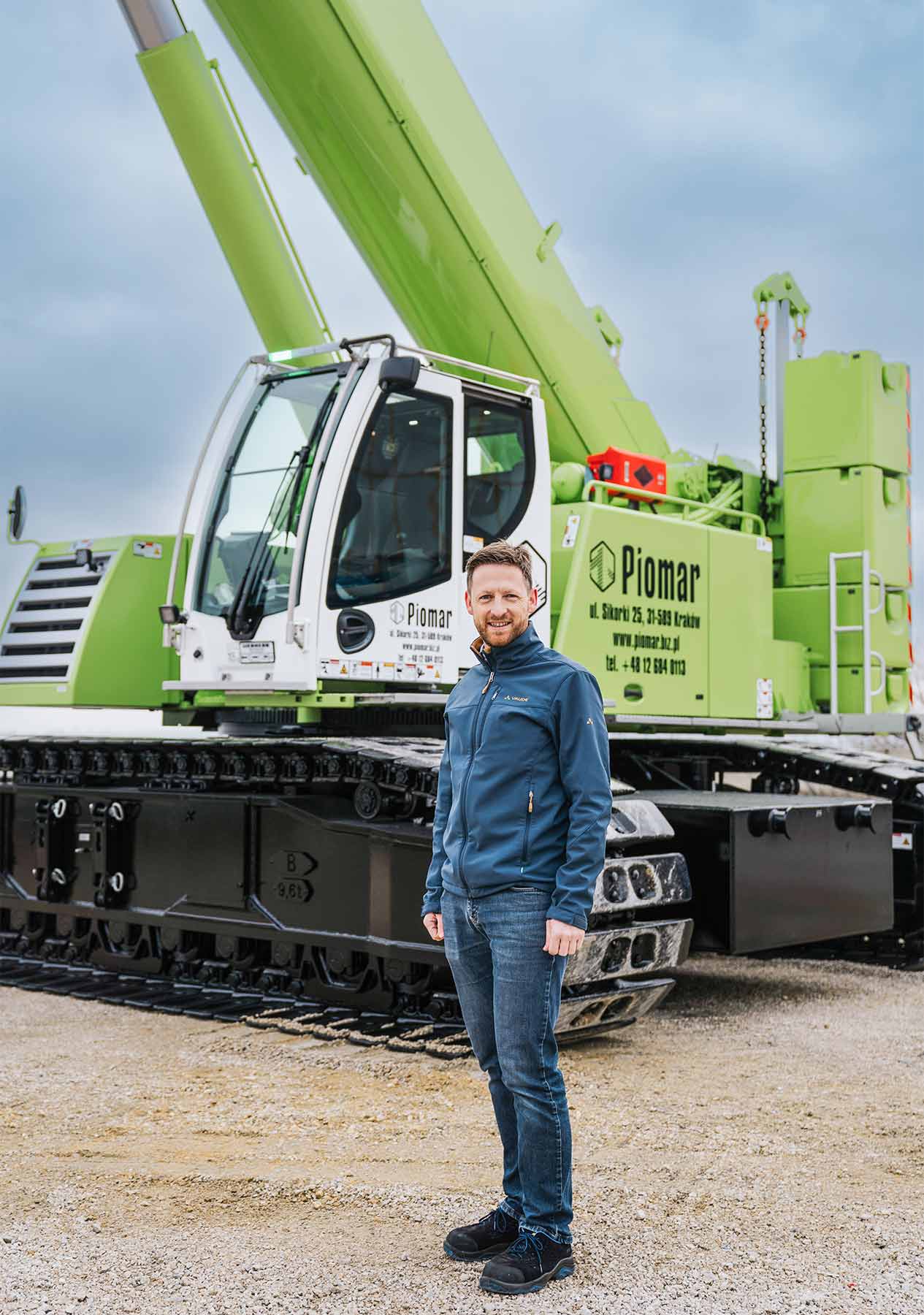 Shift the centre of gravity
Thanks to its crawler travel gear, the LTR can also be moved with a full load on the hook. And if things get particularly tight, our LTR cranes can also operate on a narrow crawler track width – with the added safety of the LICCON overload system. Markus Kolb is Design Group Leader and, among other things, is responsible for telescopic crawler cranes. He explains how you can adjust the track width whilst being very gentle on the crane.
When the crawler carriers are adjusted on our heavy LTR cranes with lifting capacities of 100 tonnes and over, the process generates some very high forces. My tip will help to reduce the stress on the components and make the track adjustment easier even on surfaces with high friction.
The basic idea is to shift the centre of gravity of the crane so that as much weight as possible is on the crawler carriers which are going to remain stationary so as to take the load off the carriers you wish to adjust. This can be achieved easily with two crane movements. First of all, turn the superstructure so that the ballast is positioned over the stationary crawler carriers. The telescopic boom will then point towards the crawler carrier you wish to adjust. The further you luff up the boom, the greater the load will be removed from the track.
To adjust the other crawler carrier, simply turn the superstructure through 180 degrees. Then the main weight of the crane will be on the crawler carrier you have already adjusted. There is one very important thing to remember for this process – the correct load chart must be selected for the slewing process, the 360 degree chart for the smaller track width taking into account the counterweight and site gradient involved. Additional important information can be found in the operating manual, in the section entitled "Adjusting the track width".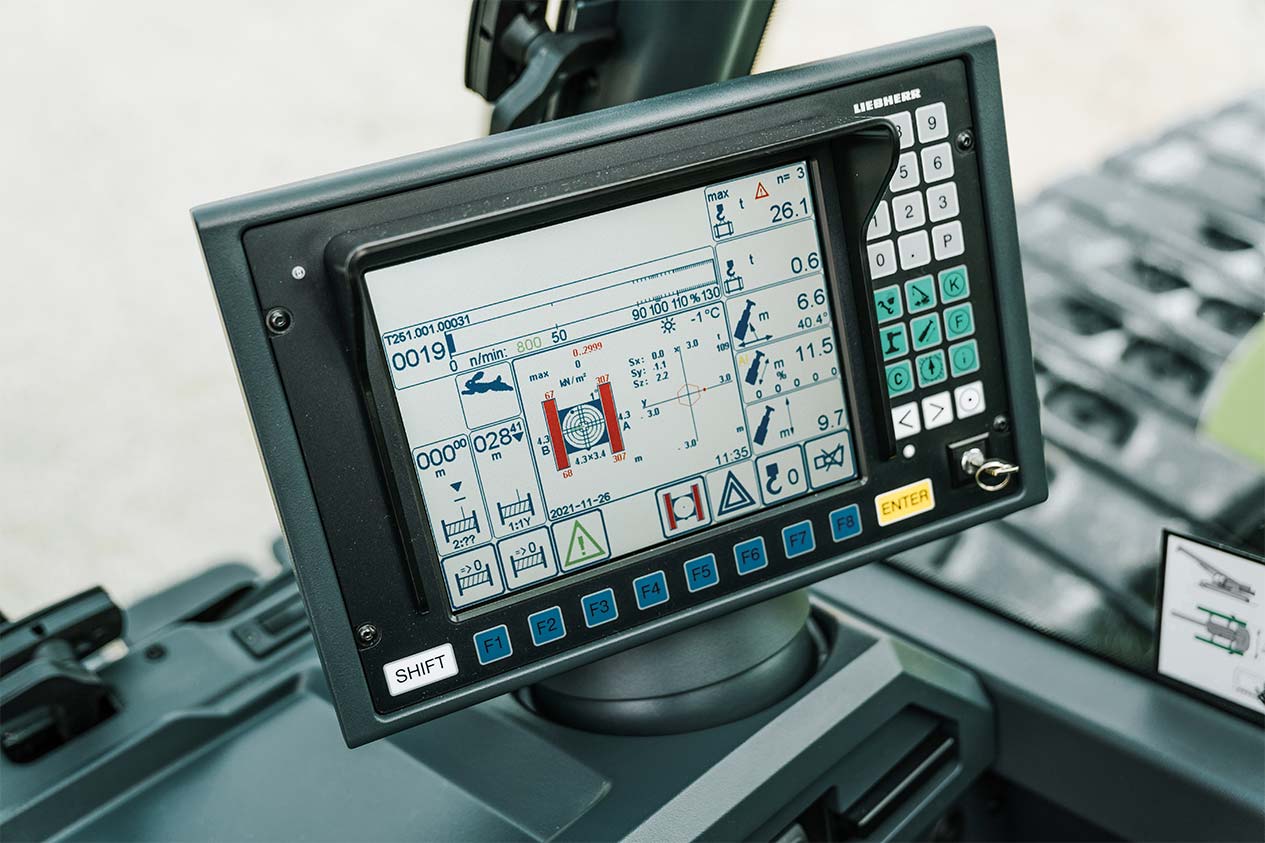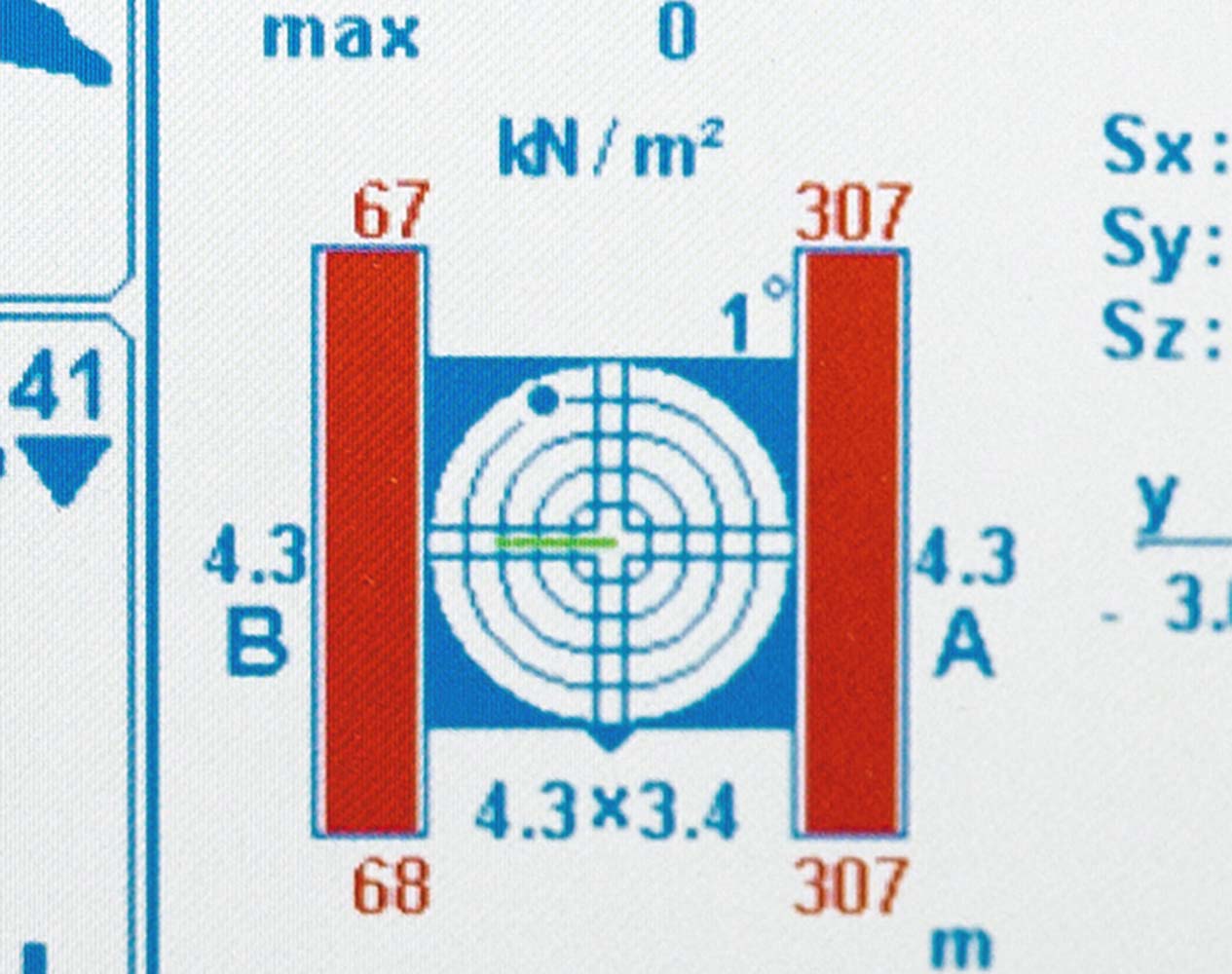 Unfortunately, however, there are also sites which are so narrow that you cannot slew the superstructure. That means you cannot take the load off the crawler carriers using the method described above. In this case, you should at least ensure that the chain has uniform ground pressure over its entire length. This can be achieved by luffing up the boom without a load until the centre of gravity is in the centre. This is actually indicated on the LICCON display.
This action helps you prevent the crawler carrier at the front, for example, being easier to adjust than at the rear. Having them at an angle would result in increased friction in the cross members. This would make adjusting the track width more difficult.
This article was published in the UpLoad magazine 01 | 2022.