Common rail systems
Liebherr offers single fuel injection components as well as complete Common Rail Systems consisting of a high-pressure pump, injectors, high pressure connectors, rail and electronic engine control unit (ECU). Intelligent system integration as a link between mechanical, hydraulic and electronic components ensures perfect interaction and correct design of the complete system.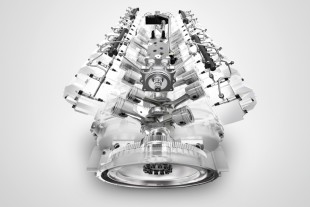 For engines from 25 to 290 kW per cylinder
Modular design
Robust build
Application-specific
For a wide range of fuel qualities
Modular design
Different design variants, variable drive flanges and individual interfaces make Liebherr's Common Rail Systems so flexible. The modular individual components are conceived in their design and connection dimensions so that they can be easily adapted to specific space and interface requirements and combined with each other.
Components of a Common Rail System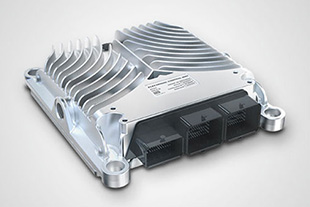 Engine control unit
Among other things, the electronic engine control ensures individual regulation of injection timing and fuel injection quantities for each cylinder.
High pressure pump
The high pressure pump builds up the necessary pressure for injection. The fuel is thus compressed and pushed forward via high pressure lines in the rail.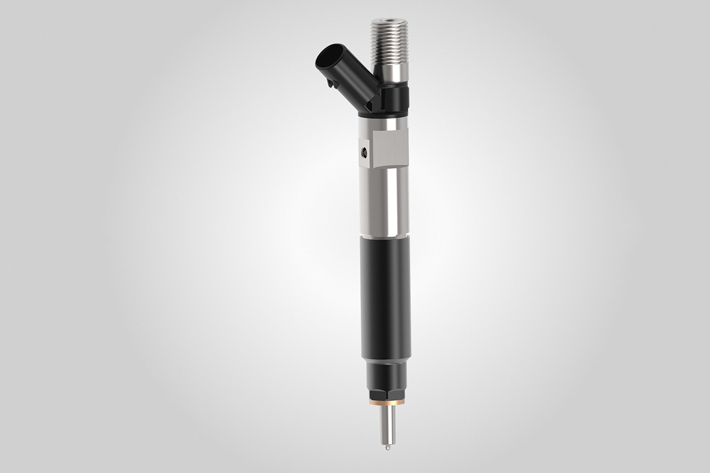 Injector
The fuel reaches the combustion chamber of the cylinders via the injectors. Fuel injection is efficient with low spray clearances and precise multiple injections.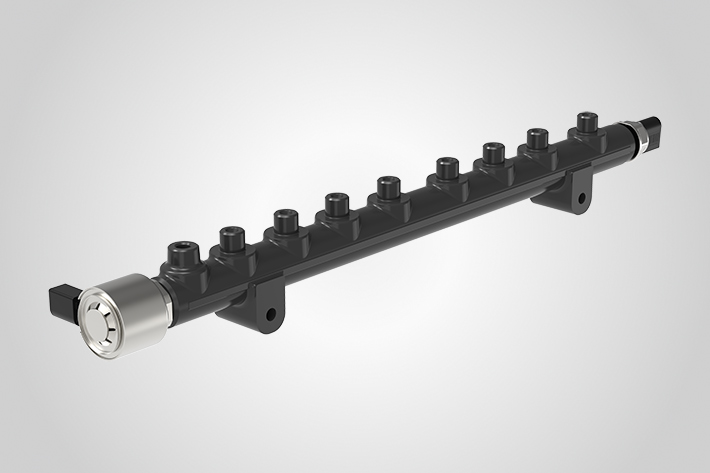 High pressure accumulators (rail)
The rail stores the compressed fuel from the high pressure pump and keeps the fuel pressure constant for all injectors. This results in uniform injection pressure even when opening the injector.
One system - unlimited possibilities
The needs of our customers are always our top priority - we have therefore developed three customisable system solutions for different application requirements. The injection system is optimised based on the requirements for different emissions standards, low consumption or maximum engine power.
The right system for every need:
Liebherr offers a wide range of modular injection components for Common Rail Systems in medium and heavy-duty engines for commercial vehicles and off-highway applications. Flexibly combinable injectors and high pressure pumps make it easy to assemble injection systems for a wide range of engine powers. Designed for system pressures from 1,800 to 2,500 bar, power ranges up to 600 kW are achieved. Permanently leak-free injectors with control rates of less than four percent combined with high pump efficiencies produce an efficient hydraulic system with above-average low fuel consumption.
Possible components:
For high performance off-highway engines, the LI2 platform provides compact injectors with unrivalled flow rates of up to 2,200 ml per 30 seconds. They are complemented by high-performance pumps, such as the LP11.2 with a delivery rate of 320 l/h, resulting in very high engine output. Robust materials and intelligent construction guarantee lifetime reliability of up to 15,000 hours in off-highway applications. All components in the field of high-performance engines are certified according to common marine standards.
Possible components:
Liebherr Common Rail Systems support power ranges of up to five megawatts for use in large engines. Thanks to integrated high pressure accumulators, the pressure drop of injectors in this performance class is extremely low, ensuring precise metering of the injection quantity for each individual cylinder. Individual high pressure interfaces mean the injector and pump can be flexibly adapted to specific installation situations, depending on the engine configuration. All components in the field of large engines are certified according to common marine standards.
Possible components:
Competence for top quality
Liebherr's pronounced engineering and system competence as well as its high degree of vertical integration ensure great flexibility in the integration of Common Rail Systems into various engine variants. Decades of experience in the development and production of diesel engines for the toughest machine environments ensure top performance and reliability of the injection systems over a long service life.
Precision parts produced in-house
Liebherr manufactures a major part of the functional micro-precision components of injectors, high pressure connectors and pumps in-house. This high level of vertical integration provides the necessary flexibility to meet customer-specific special requirements for fuel injection.
Stable performance
All components are specially designed for highly dynamic loads in on- and off-highway vehicles as well as for high static loads, for example in genset applications. The development or application process includes a detailed product validation plan. Mass production is only released after the various validation phases have been passed.
Engineering competence
Experts define the required injection and pressure control functions specifically for each customer, develop the necessary diagnostic and correction algorithms and carry out appropriate validations. Liebherr's professional application engineers support the integration of hydraulic and electronic components, drawing on decades of application experience.