The benefits of condition monitoring
Digitalisation has touched all aspects of our daily lives and does not stop at mobile machinery. Implementation of condition monitoring functionalities in their machines offers manufacturers and end consumers alike benefits in terms of productivity and efficiency:
Real-time condition monitoring of important drive and control components
Data-based optimisation of machines with regard to fuel consumption or performance, etc.
Proper identification and planning of service interventions
Reduction and prevention of machine downtime
What we offer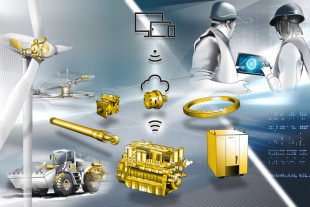 Based on decades of experience in the development and production of drive components, Liebherr works on producing intelligent solutions in the field of condition monitoring. As a development partner, we support our customers with the following services:
Providing the latest sensor technology: Optimised for the application and machine's environment, some of our sensors have even been developed in-house.
Standardised provision of data: For easy integration in machine control, we make all data available in a unified format with a standard data protocol.
Real-time transfer via multiple interfaces: With the in-house developed MCG telematics unit, data is transmitted in real-time from the machine and can be processed locally.
Worldwide data access: Thanks to a sophisticated Cloud technology you can access your data worldwide.
State-of-the-art data security: We value data protection and therefore aim to provide the most secure data transmission possible.
Liebherr combustion engines are equipped with a multitude of sensors. The collected data is transfered in regular intervals to Liebherr databases. Various data processing methods and big data analyses make it possible to monitor the condition of important subsystems of the engines, such as the coolant and lubrication circuits, exhaust gas aftertreatment and air circulation. If differing values are established, the system provides action recommendations.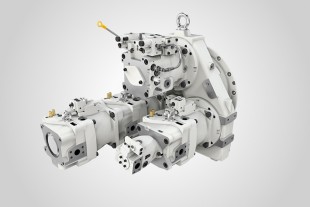 In the field of axial piston hydraulics, Liebherr is currently able to collect and display important measurement values such as pressure, temperature and engine speed using the corresponding sensor technology. These values form the basis for an even more in-depth analyses.
Using data from various sensors, operators can access the overall operating condition of the gearbox, and determine the necessary measures to be taken, such as changing the oil. Alongside operating hours, engine speed and torque, further values are measured as well, e.g., vibrations, various temperatures and, above all, certain oil properties, such as lubricity.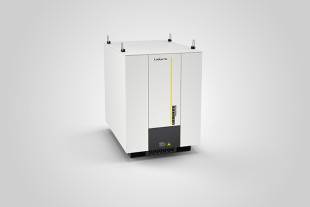 The fully-integrated condition monitoring system provides information about the operating status and degree of load on the system. The anticipated service life along with the energy saved by the energy storage unit are also displayed.
Measurement of play in the raceway allows to identify the remaining service life of the slewing bearing. This is suitable for Liebherr's roller bearing slewing rings.
Contact
Applications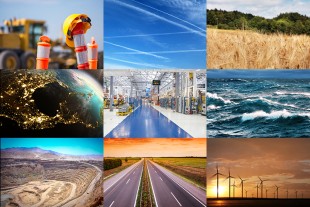 As an experienced partner, Liebherr possesses extensive application know-how and expertise. We optimise our components for specific applications. Overview of applications