When you are working with large cranes in a wind farm, your hoist rope is constantly stressed. The high number of hoists, involving heavy loads alternating with zero loads, subject the rope to extreme strain. For applications of this type it makes sense to shorten the hoist rope from time to time.
It is wound onto the winch with highly developed multi-layer rope coils in a precise geometry involving lotsof layers. The rope windings on the upper layer cross over those on the lower layer. And this is precisely where the rope suffers most stress.
Proper rope care can save lots of money!
My tip is designed to ensure that this does not result in damage requiring the rope to be replaced. Shorten the hoist rope before it requires replacement. This relocates the stressed crossing areas to the less stressed parallel area of the winch. This results in asignificant extension to the rope service life.
Instructions for this process are available in our short training film or from your Liebherr partner. The following is important in this respect:
• The hoist rope must be secured before it is released
• It must be shortened by 20 times the rope diameter
• It must be welded or soldered expertly
• The rope binding must not come loose whilst the rope is being cut.
The Liebherr Customer service team will then reset the safety cut off. After that the hoist rope must be recoiled under load.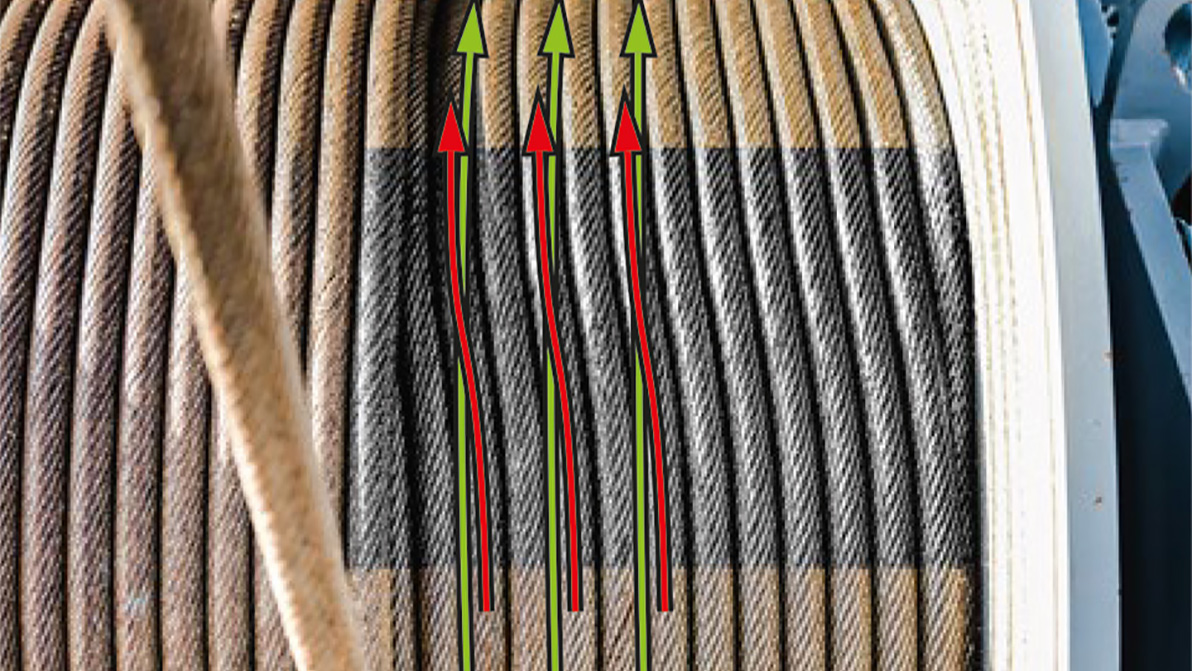 This article was published in the UpLoad magazine 02 | 2018.