Prague-based Wikov Industry a.s. was planning to expand and modernize its production facilities in order to tap into new markets. With a total of around 1,000 employees, the company has been manufacturing gears and mechanical transmissions for various industrial sectors for over 100 years. As part of the modernization, Wikov required, among other things, a fast and flexible gear hobbing machine to manufacture gear parts for rail vehicles. This would enable the company to meet increased requirements in terms of batch sizes and machining speeds.
LC 380 DC gear hobbing machine with chamfering during the machining process
The LC 380 DC gear hobbing machine from Liebherr-Verzahntechnik GmbH meets the requirements in every respect – it is powerful and can be used universally. The optimized rigidity of the basic machine and its thermodynamic machine design ensure consistently high quality. The chamfering unit is arranged at a right angle to the main work area to save space, and a plastic chain conveyor in conjunction with a ringloader ensures automated loading of the machine. The most important feature for Wikov, however, is the NC-controlled FlexChamfer that can be carried out during the machining process – which was still a novelty in the LC 380 DC at the time of purchase.
Wikov Industry a.s.
Industry:
Mechanical engineering
Company headquarters:
Prague (CZ)
Employees:
Around 1,000
Founded:
1918
Website:
Unique – gear hobbing in combination with FlexChamfer
Originally, Wikov had a different chamfering process in mind, with tapered end mills for the gears. However, due to the different workpieces and rather small to medium batch sizes, Liebherr advised the FlexChamfer process as the optimal solution. In this process, a commercially available carbide shank cutter chamfers the face edges of the gears in high quality under NC control. The flexibility, ease of operation, use of stock tools, short set-up times and one hundred percent reproductive accuracy were exactly what Wikov wanted. For this, the FlexChamfer software had to be developed together with the customer. Martin Schwarzmann, Product Manager for Gear Technology, emphasizes: "We really appreciated Wikov's trust in getting involved in this pilot project and accompanying us down this path."
Productivity increase of 60%
Trust that has paid off: FlexChamfer works seamlessly with the workpiece-specific NC programs. "The quality of the workpieces is very good, the machine is easy to operate, and in this combination it is highly efficient. This means we can produce the workpieces much faster," reports Jan Havel, Technical Director at Wikov. In concrete terms, this means that the machining time for each workpiece has been significantly reduced – which results in a real boost in terms of productivity. The hobbing process is so stable that one operator can monitor several machines simultanously. "When we demonstrated the machine to our general manager for the first time, he was completely thrilled and could hardly believe it," Havel continues. The tool life has reportedly also increased by 70% due to the stable and low-vibration process.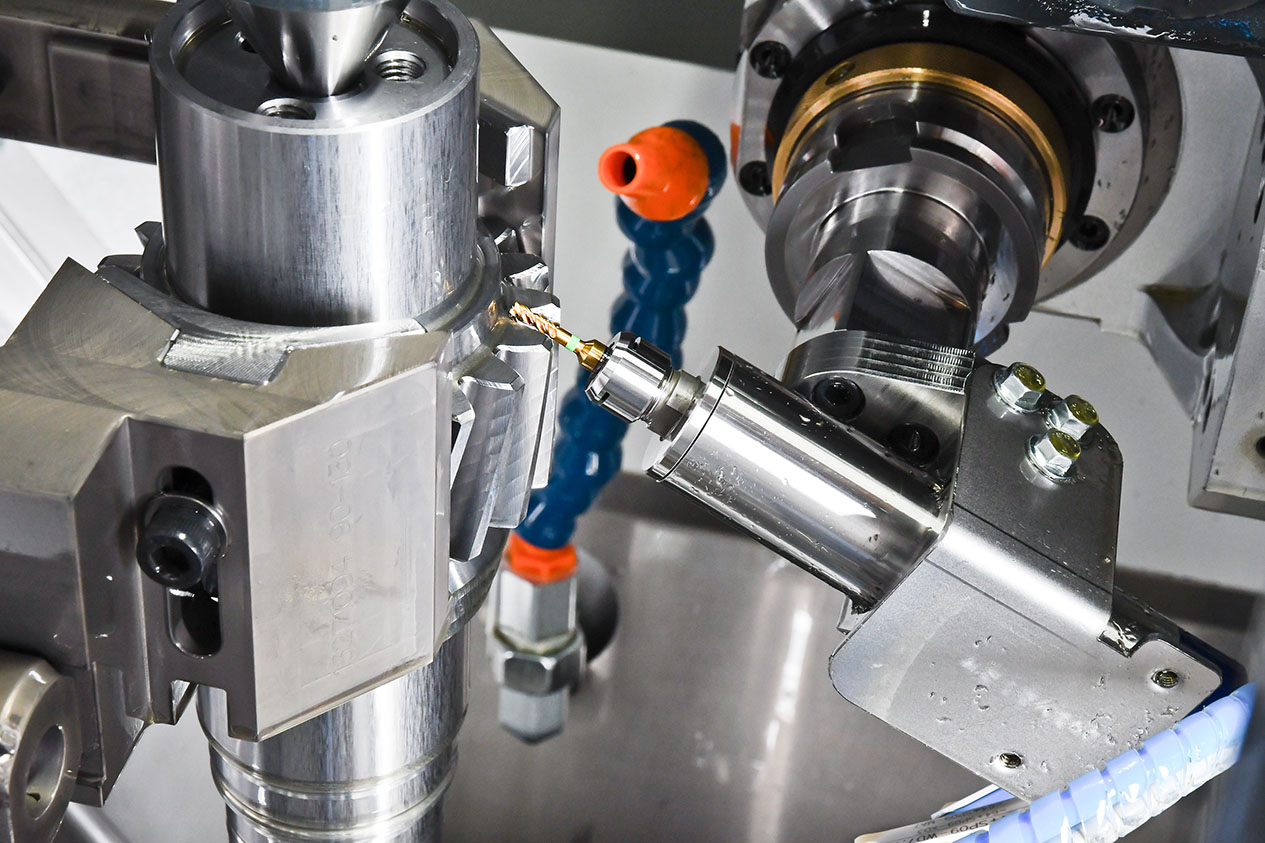 NC-controlled chamfering during the machining process (FlexChamfer)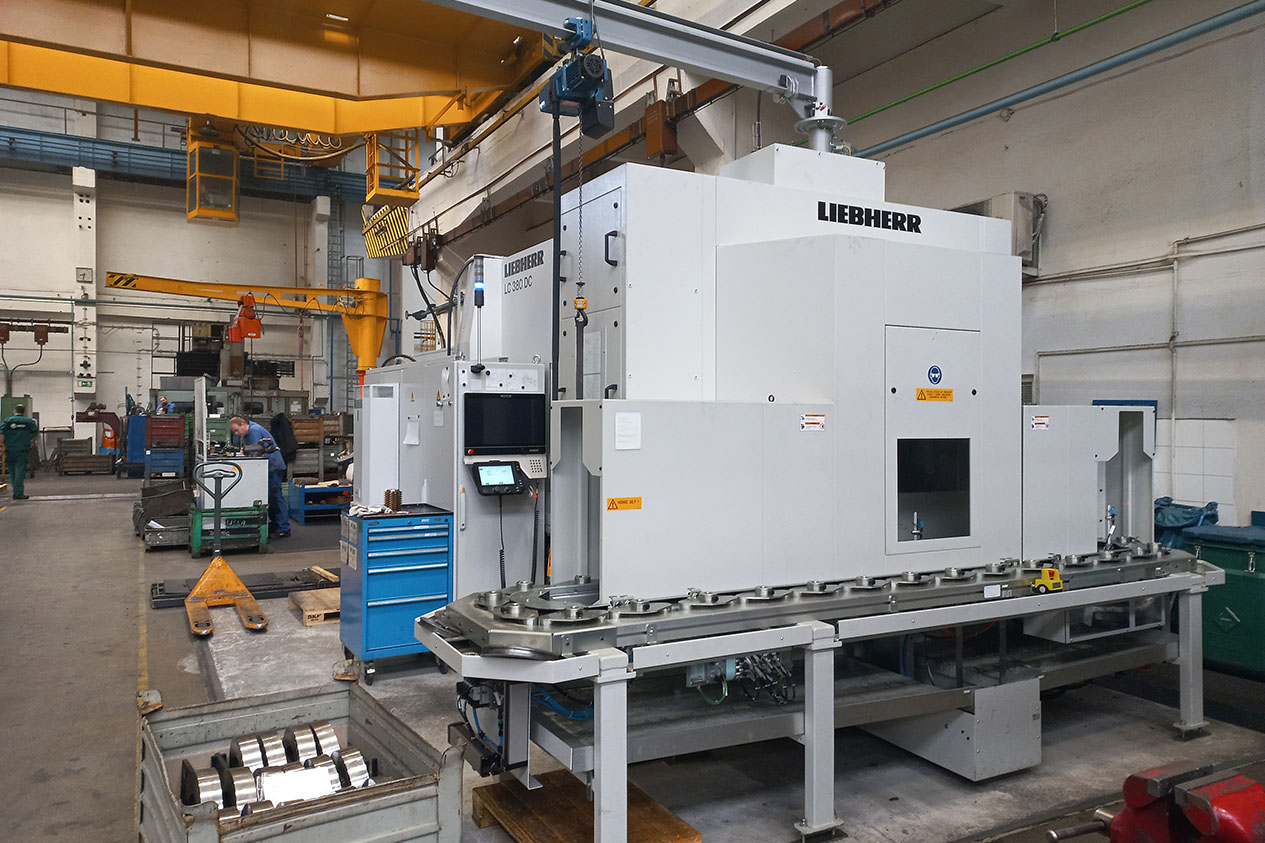 The LC 380 DC: Powerful and universally applicable
Benefit in terms of order intake
This is a real advantage when it comes to tapping into new markets: "Liebherr was the only supplier for this solution," recounts Dominik Sadlo, Head of Technology at Wikov. "When auditors from new customers come to us, the machine is often the deciding factor when it comes to placing the order," he continues. Wikov is also very satisfied with Liebherr's support. "The operator training was excellent, and when we put new software into operation, it always worked reliably right away," praises Jan Havel. The company is so satisfied with Liebherr's service that it plans to invest in a Liebherr gear grinding machine next.