Inquired at Karl Stöhr
For over 20 years, Karl Stöhr has been jointly responsible for Liebherr's successful mobile crane concepts in the role of Head of Product Management.
"We have two powerful, modern 5-axle cranes, the LTM 1230-5.1 and the LTM 1250-5.1. As the names suggest, they are relatively similar mobile cranes with a maximum lifting capacity difference of just 20 tonnes, 230 tonnes versus 250 tonnes. So we are quite justified in asking – why do we have both of them in our range and what are the differences between them?
The LTM 1250-5.1 is the most powerful 5-axle crane on the market. It is designed for maximum performance. If it cannot manage a job, no other 5-axle crane will manage it. In that case a 6-axle crane will have to be used – with the road licensing problems which that brings. The Liebherr 250-tonne crane was designed to be a heavy load crane and can be fitted with a maximum ballast of 88 tonnes.
The booms: The LTM 1250-5.1 has a 60 metre telescopic boom length versus an enormous 75 metres on the LTM 1230-5.1. The 230-tonne crane is designed for working at great heights. The new LTM 1230-5.1 is perfect for jobs involving wind turbines, tower crane erection and in industry. Its real strength is working with the boom fully raised and at great hook heights.
It is worth noting that this is actually the continuation of a successful concept – there are around one thousand each of its two predecessors, the LTM 1220-5.2 and LTM 1200-5.1, around the world and showing their strengths on a daily basis. One of them is designed for maximum lifting capacity whilst the other has a long telescopic boom.
Since the highest demand on the market is currently in the 5-axle class, our new powerful 5-axle mobile cranes by no means signals the end of our development offensive. We will once again be unveiling a new model in the 5-axle range at Bauma 2019, which is something to look forward to."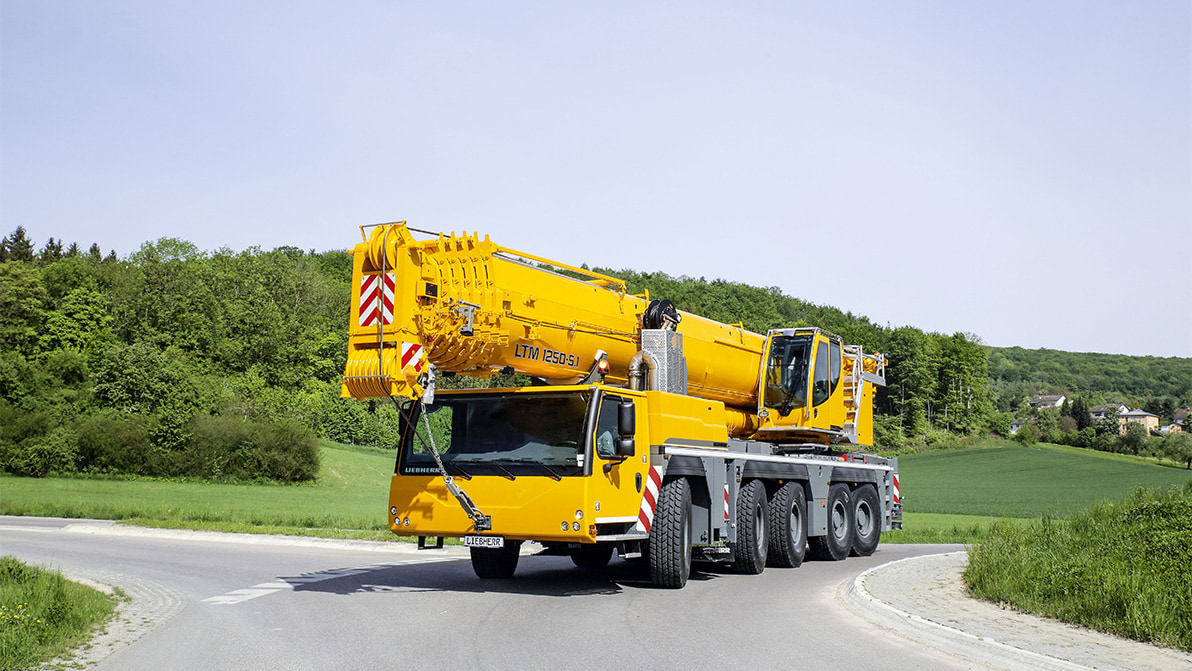 This article was published in the UpLoad magazine 02|2018.