And this year we are going even further.
What does that mean for production, material flow in the factory and purchasing?
We talked to Production Director Dr Hubert Hummel, plant Manager Andreas Niesl and Purchasing Manager Stefan Dambacher for UpLoad.
What was your reaction to the massive uplift in demand?
Dr Hubert Hummel: Of course we were very pleased about it. It makes us feel good and also proud. But growth is not our primary objective, it is just a sign that we are managing our business well and working hard to meet the wishes of our customers. That is important to us. At the same time, this development secures the future of our company and jobs. It confirms investments that we have made in the past and those that are planned for the next few years.
Stefan Dambacher: I was excited about the challenges that rising demand makes on the purchasing process and I thought: 'Let's see how we are going to manage it.' We had to ask the question how quickly we could increase our purchasing volumes.
Andreas Niesl: The main priority for me was to ensure that we work through the requirements in production professionally whilst at the same time maintaining the quality our customers expect.
What were the challenges for production?
Andreas Niesl: Capacity is finite. It quickly became clear that this increase in production could not be matched with our existing workforce. So we decided to do two things to increase capacity. Firstly, for the last year we have been using a 2-shift operation, and we would like to express our sincere gratitude to our colleagues for their untiring commitment.
Secondly, we are actively looking for new employees, which is a particular challenge in itself. When there is a lack of skilled workers, we are limited in our search for new blood. Furthermore, all new workers have to have adequate qualifications and be integrated into our production teams. To enable us to guarantee uniformly high standards for our customers, we have taken additional quality assurance measures such as digital quality checklists and improved feedback lines from the person who identifies an error to the person who caused it.
What does the increased demand mean for other processes in the company?
Dr Hubert Hummel: The aim is to maintain a balance between feasible increases, reliable deliveries from our suppliers and high quality. As a result of the high numbers, we have very little reserve to enable us to react to problems. Even if we continue to attempt to push the boundaries of what is possible upwards, additional increases in production will have to be brought in line with our high quality demands.
Another challenge posed by the strong growth is to improve our processes and structures. We are engaged with this task now and our work will continue in the future to enable us to overcome the demands we are currently facing.
How are suppliers dealing with the significant increases in purchase volumes?
Stefan Dambacher: They are facing the same challenges as we and some of them have reached the limits of their capacities. It is now becoming more difficult for us to obtain adequate volumes of material whilst also preventing missing parts.
The aim now in purchasing is to stabilise our supplier base, from raw materials and processors to the actual components. In view of the fact that our production depth in Ehingen is rather low, we are focusing on maintaining material supplies and not jeopardising production capacity due to a lack of availability of parts.
Dr Hubert Hummel: There is also the fact that the good economic situation means that other companies also need higher volumes from our suppliers. So we are also competing with them.
What does it all mean for the material flow at the factory?
Andreas Niesl: Previously we built five or six cranes per day, now it is eight or nine. Every additional crane means fifteen to twenty thousand additional parts have to be moved. We need increasingly sophisticated material flow systems and additional space for them. We also have a significantly increased amount of traffic at the plant – the number of incoming and outgoing shipments has noticeably increased.
What have been the main requirements to ensure that the production increases can be achieved?
Dr Hubert Hummel: The whole thing is only possible if all the departments work closely together. We have managed that together. We are on track! We coordinate with Sales and achieve increases within the bounds of what is feasible. We will continue to do so in the future to meet the needs of our our customers.
Andreas Niesl: One helpful thing is that our colleagues in Sales are clarifying orders early with our customers. That means that our production processes can run without any interruptions. We must all continue to pull in the same direction to keep that going.
Stefan Dambacher: Stable planning is also important to our suppliers. It is hard work and sometimes it is far from easy – but working together in a good partnership we manage it.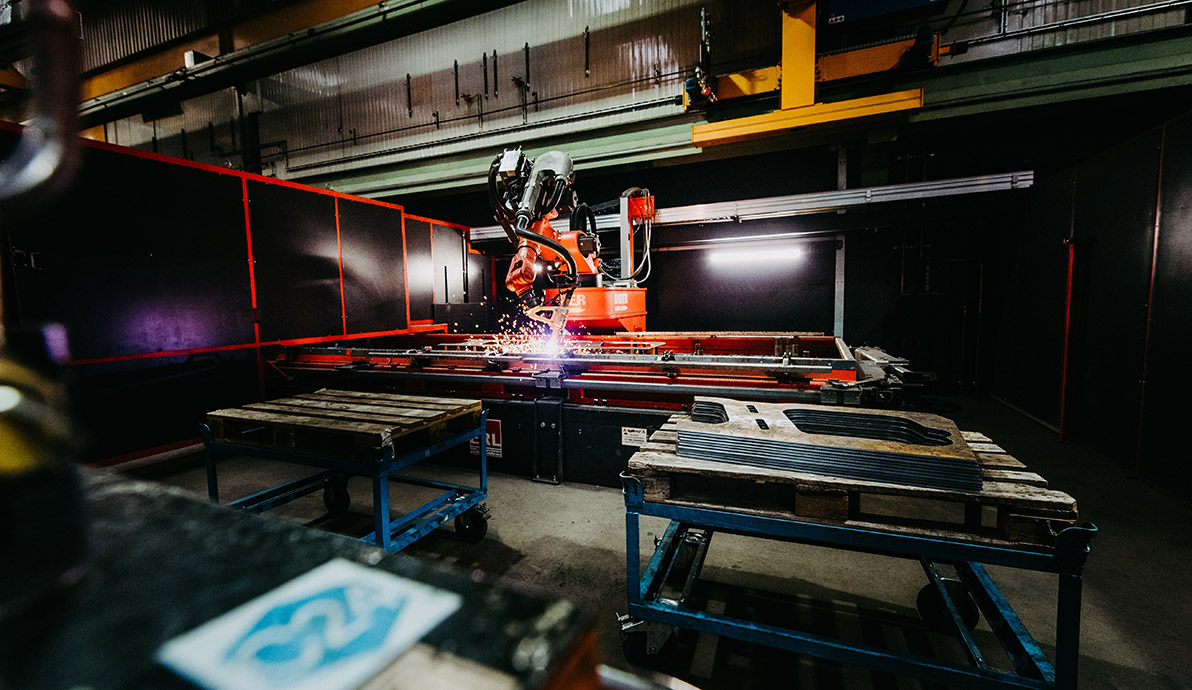 This article was published in the UpLoad magazine 01 | 2019.