Variable boom systems: Luffing jib
Liebherr mobile cranes are controlled precisely using intelligent technology. The LICCON computer system is at the heart of all this. Liebherr designs and produces the software and hardware for the mobile crane control in-house. Our specialists continue to work on the development of the control's architecture to meet the ever growing demands of the market.
Enormous working range with lattice luffing jib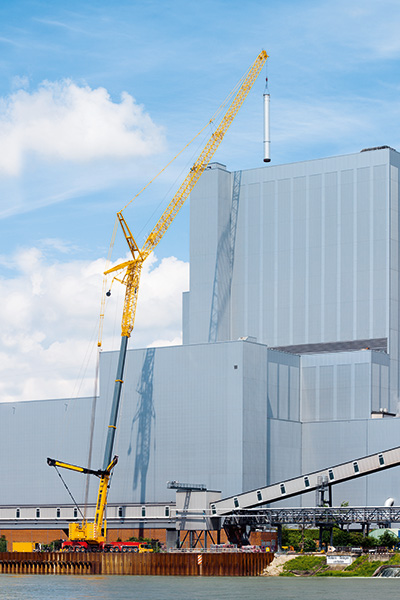 Large Liebherr cranes can cover a massive working range with a lattice luffing jib. That is ensured by infinite lifting capacity interpolation when luffing the boom combination. The luffing jib is used in particular for hoisting work which requires a large radius.
Automated raising of the luffing jib
A user-friendly automatic system allows the lattice luffing jib to be raised easily. The straightforward handling takes the strain off the crane operator and enhances safety. The crane operator only has to luff the telescopic boom. The adjustment winch is operated by the crane controller.