Reliability on all levels
To assure the high standards, all company processes are orientated around quality in the area of gearboxes and rope winches.
Our drive systems comply with the specifications of various classification organisations such as Det Norske Veritas - Germanischer Lloyd (DNV GL), American Bureau of Shipping (ABS) or Lloyds Register of Shipping (LRS). Moreover, our certified suppliers are also required to comply with quality standards specified by Liebherr.
High quality materials
All torque-conveying gearbox components are made of top-quality case-hardened and tempered steels which are certified to the Liebherr works standard. This goes beyond the conventional industrial standards and includes a 3.2 material certificate in accordance with DIN EN10204.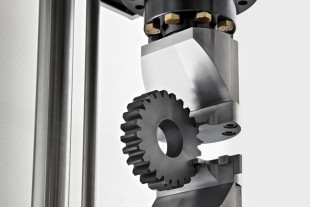 Load test bench
Liebherr optimised factors such as operation behaviour on own load test benches. We perform lifecycle tests on these as well.
State-of-the-art testing methods
Our calculation engineers rely on load bearing measurements performed using own high frequency pulsation and FZG stress test benches. In this way, we acquire precise configuration results. The calculated material curves are more precise than those from specialist literature and provide even greater accuracy.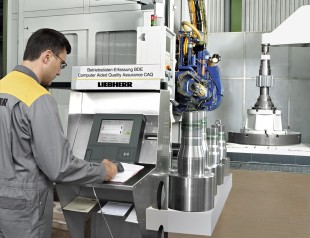 Consistent quality management
We document all production and assembly processes in a computer-supported production data acquisition system (BDE system). The central quality management system records all measures relating to production and assembly. This enables comprehensive control, monitoring and subsequent traceability.
Approved quality: certifications
The numerous certifications are testament to Liebherr's high standard of quality. Aside from the usual ISO standards of the quality management system, Liebherr has the following certifications: