High standards in design and manufacture
The integral construction method of Liebherr's gears allows for compact shapes and an optimum power to weight ratio. Well conceived design principles ensure an even load distribution of the individual stages and therefore a high power density.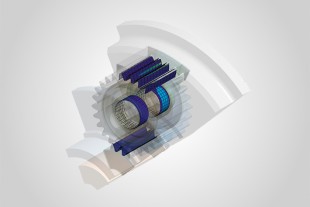 Professional design
During the intricate design of Liebherr gearboxes, our experts rely on progressive simulation and calculation technologies such as the finite element method (FEM).
In the process, Liebherr acquires important knowledge on the load bearing behaviour or gearing safety. This results in constructive adjustments and contributes towards the ongoing optimisation of our products.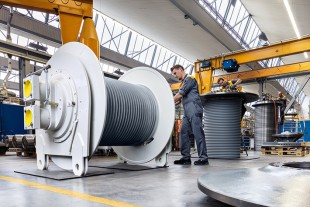 Unique vertical integration
Liebherr attaches great importance to high vertical integration while, at the same time, concentrating on the core processes. The resulting linked production and process competencies are the basis for high quality products.
Our production facilities, such as fully automatic gear production lines or state-of-the-art induction hardening machines are at the cutting edge of technology. They enable not only variable batch sizes but also guarantee consistently high quality.