The work I do is important to me, because I am the final stage of the remanufacturing process. I enjoy making sure, that the customer receives a high quality product that looks and performs like new.
Kevin is entering the control booth. He has just installed a completely overhauled D934 on the test bench. "Now we'll see, if we've done everything right," he grins and starts the programme by pressing a button. The engine roars to life, and a number of bars and pointers on the screen immediately go off. Over the next 90 minutes, the engine is thoroughly put to the test. Kevin is the leading test bench operator at our Canadian Reman site in Burlington, Ontario. The engine test bench is his second living room. After complete disassembly, cleaning and reassembly, each engine must pass the final examination. Besides checking all the performance data on the dyno, he also makes the final quality control after painting: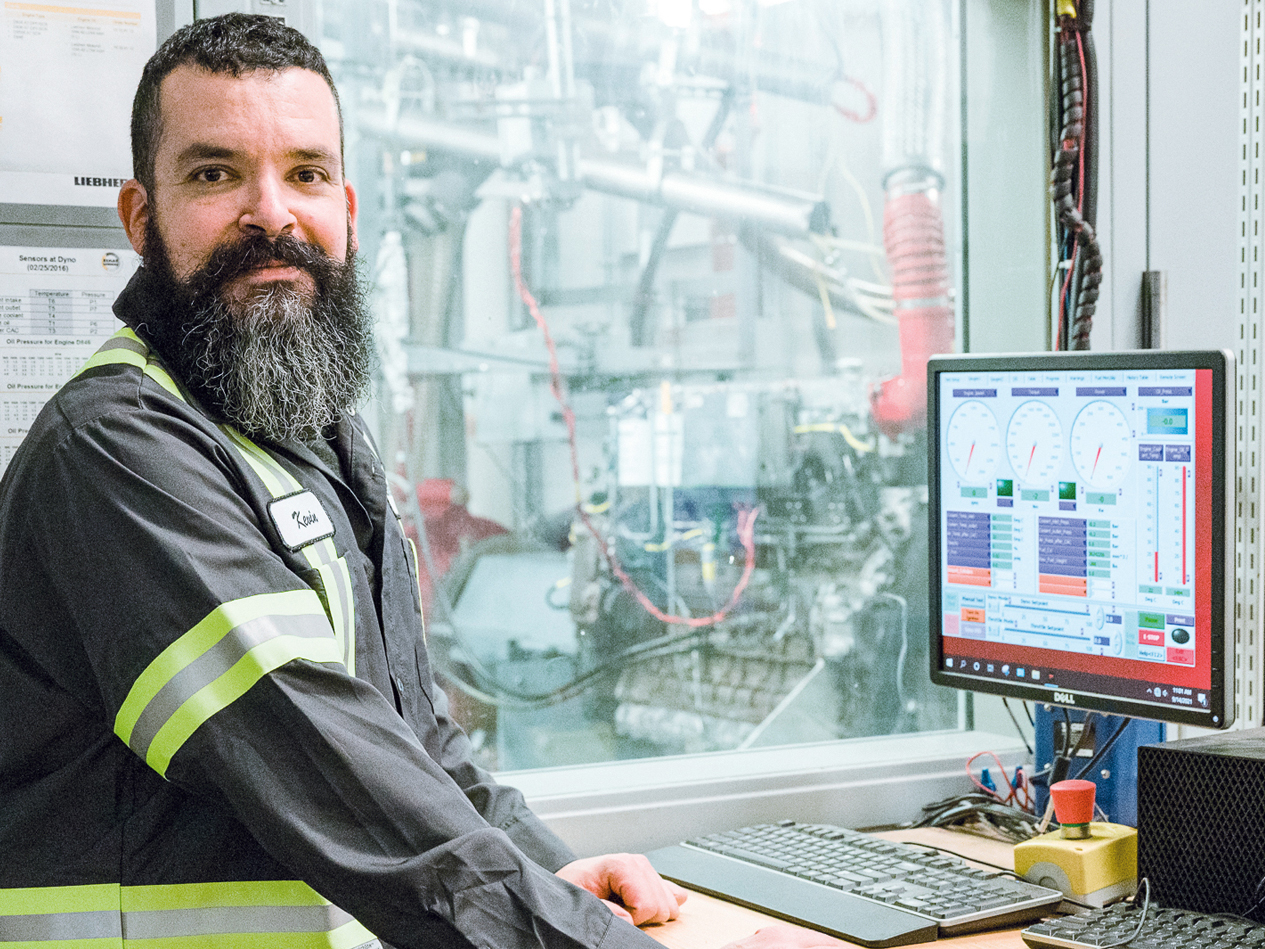 For Kevin, the most exciting thing about his job is dealing with constantly evolving technologies. "Some of the challenges that I've faced so far deal with new model engines that have entered the remanufacturing process for the first time. With all the new technology, it's always exciting to learn something new. We have a process called CIP (continuous improvement process). We use it to contribute ideas or solutions to issues that may arise in our daily tasks. I've already shared my ideas with regard to this process and it has helped us to increase efficiency. I am proud to be working for a company, which values and encourages such things."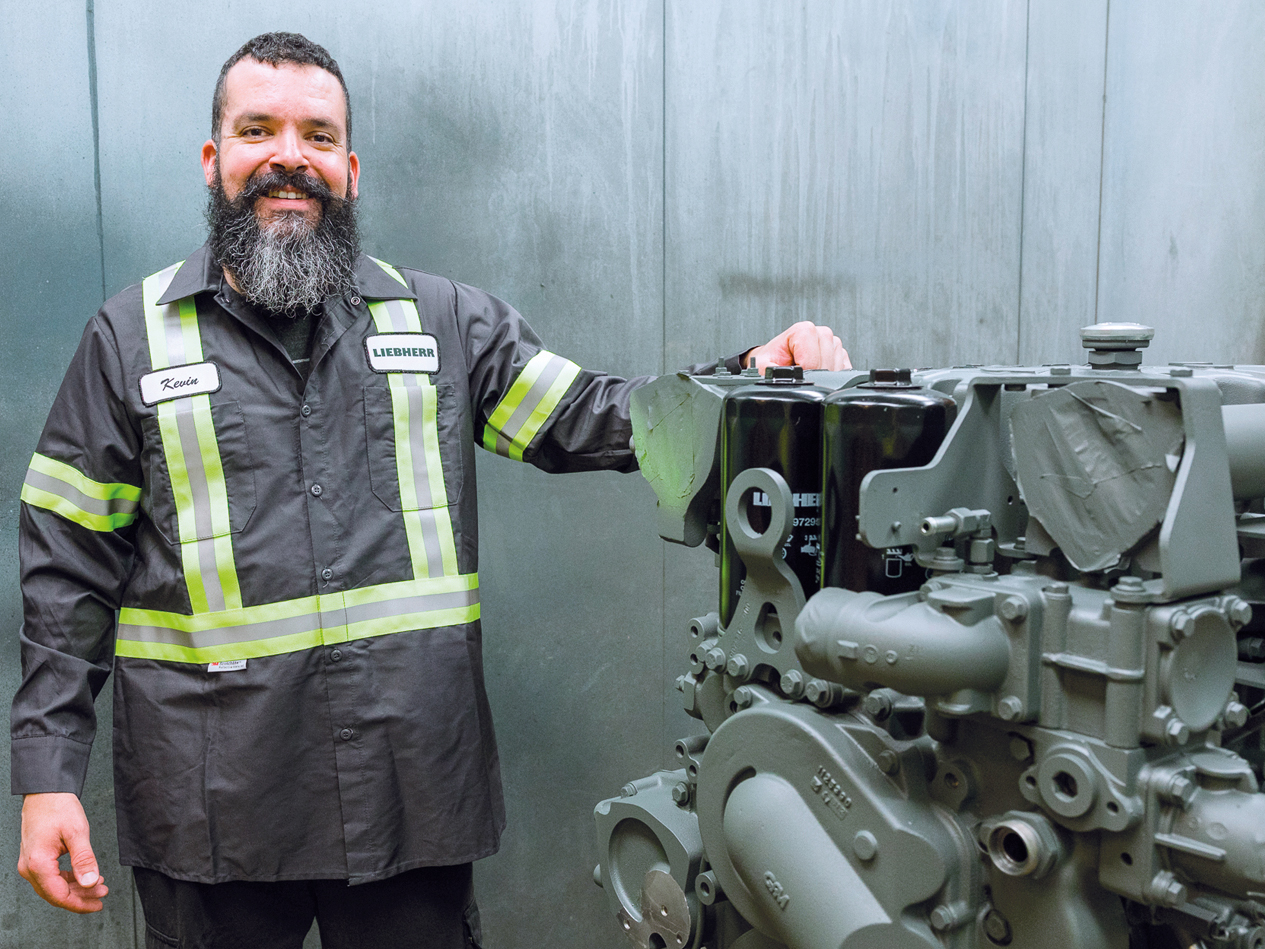 Within a week, Kevin faces completely different generations of engines: "On the dyno, I see all kinds of engines. It is always funny to test one of the latest engines with all the new electronics and sensors and a fully mechanical one right after. This makes me aware how far Liebherr engines have come and also how well they are produced."
Once again Remanufacturing brings out the quality of the engines. "Remanufacturing offers customers the option to keep their original components and machine running with full life expectancy. Every engine is different and originates from a different place with different operating hours. So, no two engines are identical when they come in. But it is my job to make sure they leave identical and as new," Kevin explains. Considering that engine development at Liebherr continues at full speed, Kevin will see many more generations of engines on his dyno in the future.