Variable boom systems: Fixed jib
Liebherr mobile cranes are controlled precisely using intelligent technology. The LICCON computer system is at the heart of all this. Liebherr designs and produces the software and hardware for the mobile crane control in-house. Our specialists continue to work on the development of the control's architecture to meet the ever growing demands of the market.
Greater hoist height and radius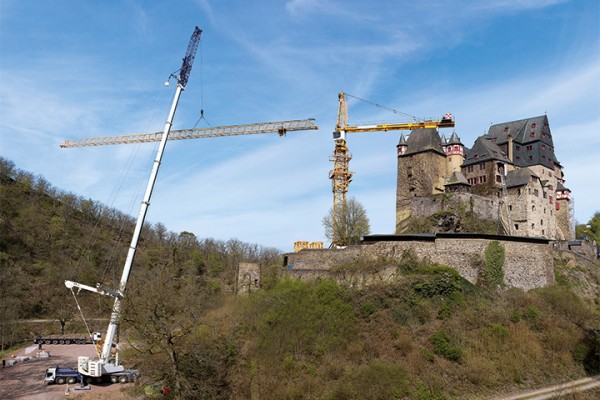 The telescopic boom on large mobile cranes from Liebherr can be extended using a fixed lattice jib. That enables them to deliver great hoist heights and lifting capacities. The fixed jib is particularly helpful when working with projecting edges, such as on high buildings. It can be fitted at various working angles.