Efficiency for wind farms and individual installations
The economical, high-performance mobile cranes from Liebherr have proved their worth for decades in the construction of wind power plants. The cranes are available in various load capacity classes and are precisely tailored to the needs of the wind power industry. Liebherr faces the development of increasingly powerful installations and increasingly high towers by producing optimised cranes and new boom systems reaching especially high carrying capacities.
Telescopic mobile cranes (LTM) drive on public roads and can therefore be transported extremely economically. They can be quickly erected and only require very little space in this case. The telescopic mobile cranes move from site to site with a retracted telescopic boom on narrow roads at wind parks.
The basic unit of the lattice boom mobile cranes (LG) also moves on public roads. This reduces the number of transportation units compared with lattice boom crawler cranes. The lattice boom mobile crane is used during the erection of wind parks and single installations.
Picture gallery
Telescopic Mobile Crane LTM 11200-9.1
Telescopic Mobile Crane LTM 11200-9.1
Lattice Boom Mobile Crane LG 1750
Lattice Boom Mobile Crane LG 1750
Telescopic Mobile Crane LTM 1750-9.1
Telescopic Mobile Crane LTM 1750-9.1
Telescopic Mobile Crane LTM 11200-9.1
Telescopic Mobile Crane LTM 11200-9.1
Telescopic Mobile Crane LTM 1350-6.1
Telescopic Mobile Crane LTM 1350-6.1
Telescopic Mobile Crane LTM 1400-7.1
Telescopic Mobile Crane LTM 1400-7.1
Telescopic Mobile Crane LTM 1400-7.1
Telescopic Mobile Crane LTM 1400-7.1
Telescopic Mobile Crane LTM 1500-8.1
Telescopic Mobile Crane LTM 1500-8.1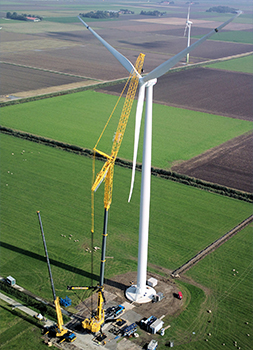 Telescopic Mobile Crane LTM 1750-9.1
Telescopic Mobile Crane LTM 1750-9.1