Component and contract manufacture
In the field of drive technology, Liebherr supplies not only complete components but also a vast range of gearing from contract manufacture. We use state-of-the-art CNC machines at our production facilities. Short lead times, high quality standards and customer satisfaction distinguish Liebherr as a partner.
Contract manufacture at Ettlingen site
High quality fine machining is carried out on gear hobbing machines.
Apart from new machines, Liebherr also offers a production service for high precision drive elements as commissioned by the customer. In this way, you can compensate for production peaks in your company. Customers are advised by experienced Liebherr specialists.
All orders are dealt with completely in-house thanks to the extensive means of production. Modern gear cutting machines are used for manufacture, and gear and 3D measuring machines are used for testing.
Broad range and short lead times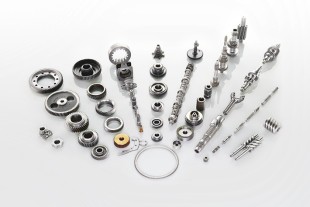 Broad parts spectrum from contract manufacture
As a reliable partner for contract manufacture, we bring short lead times and a broad parts spectrum in harmony. With the existing range of tools at the site in Ettlingen (Germany), almost all common types gearing can be covered.
Possible parts spectrum
External and internal parallel-axis gears and shafts: max. dia. 500 mm – module 0.3 – 12mm
Straight/angled or angled/conical gearing: max. dia. 500 mm – to module 12– ± 45°
Herringbone gearing: on request
Crown / Face gearing: on request