State-of-the-art methods for stable power and high load capacity
Modern development tools such as the Finite Element Method (FEM) or Computational Fluid Dynamics (CFD) analysis contribute towards the constant optimization of the injection system and its modules.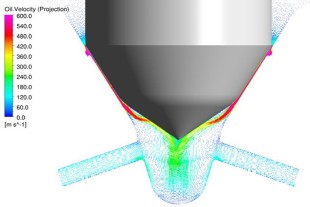 Engineering methods
Many components of a fuel injection system are subjected to cyclic loads. When testing with FEM, particular emphasis is placed on determining and then optimization fatigue resistance.
All components are also inspected intensively by calculation engineers with CFD analyses. Flow effects inside the components are modeled and the findings are incorporated in the design.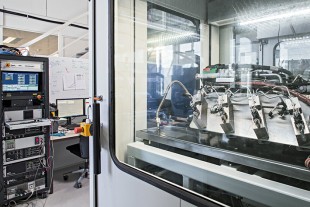 Product validation
All components in Liebherr Common Rail systems are subjected to thorough and comprehensive validation program. This is oriented on excellent system reliability and availability under demanding environmental conditions, as well as towards a long product service life. Accelerated test procedures are used to investigate the ageing process of system and components. Field trials are also a key element of the validation process.