Our exhibits
Here you can find an overview of our exhibits that we will be presenting to you at IMTS in Chicago.
Gear Hobbing Machine LC 180 ChamferCut
Chamfering after single-cut machining
The great advantage of the LC 180 gear hobbing machine with the new separate ChamferCut unit is that it can perform simultaneous chamfering in a second machining position – two machines in one, so to speak. The LC 180 Chamfer Cut combines high chamfering quality with single-cut machining. This procedure, which has been established for many years, is based on tried and proven machine technology and has now been opened up by Liebherr for new applications. After gear hobbing in the customary single-cut strategy, additional precise and repeatable chamfers are created with the appropriate chamfer cutter, and that with maximum economic performance.
Simultaneous chamfering in a second machining position
High chamfer quality with single-cut machining
HSK 50 interface for chamfer spindle: simple fitting by clamping the cutter onto a milling arbour
No need to shorten the hob length
Separate fixture for hobbing and chamfering

Stiffness-optimized clamping for hobbing
Collision-optimized clamping for chamfering

Without bulging or secondary burrs
Generating- and Profile Grinding Machine LGG 180/280
The new generation LGG: 4 seconds chip-to-chip
Single-table solution
Higher quality and reliability across the entire lot size
Chip-to-chip times

Gears: 4 seconds
Shafts: 6.5 seconds
Unique opportunities through microgeometry

TF – Twist-Free
DFT – Deviation Free Topological
NEO – Noise Excitation Optimized modification
GER – Generated End Relief
SSG – Silent Shift Grinding
DIP – Dresser Independent Profile modifications
Polishing
Gear on-board inspection
Gear Shaping Machine LS 180 F
During the development of the new shaping machine in the 180 mm working range, the focus was on high flexibility and productivity. With the new movable capping head a variety of different workpieces with different lengths can be processed. Cluster teeth can also be easily machined with this machine in a single process. This LSF 180 is ideal for every user in gear manufacturing.
Movable capping head
Short setup times thanks to NC axles
Tool interface: SK 40
High productivity with 1,500 double strokes/min
Two-track cam system with automatic adjustment
Very efficient automation
Rotation Loading System RLS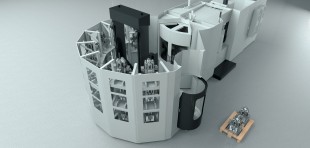 The beginning of high-efficiency production
High storage depth in relation to its footprint
Modular design concept for unlimited flexibility
Wide range of load transport applications from 800 to –1.500 kg
Available in two sizes
Machine tools from all manufacturers can be integrated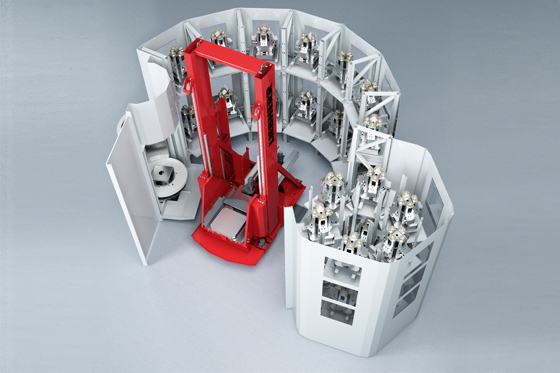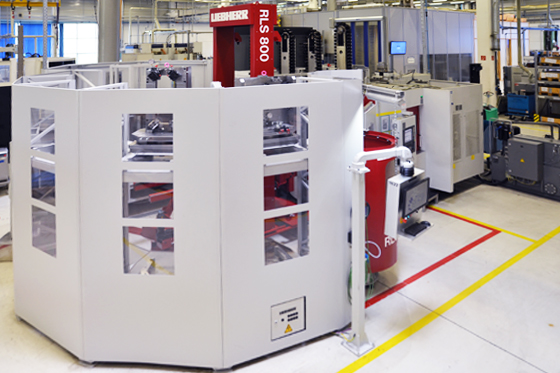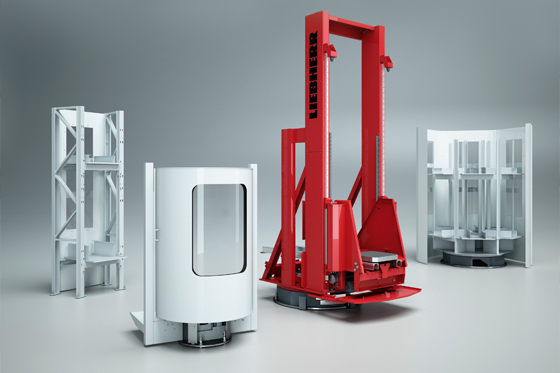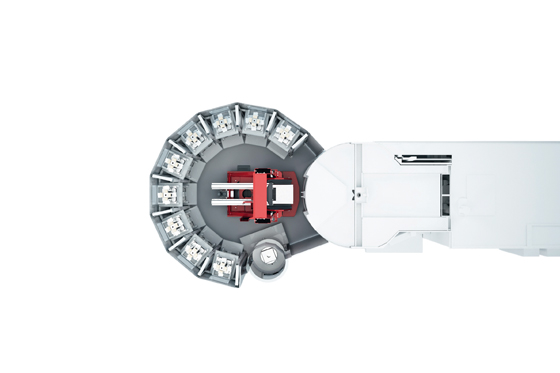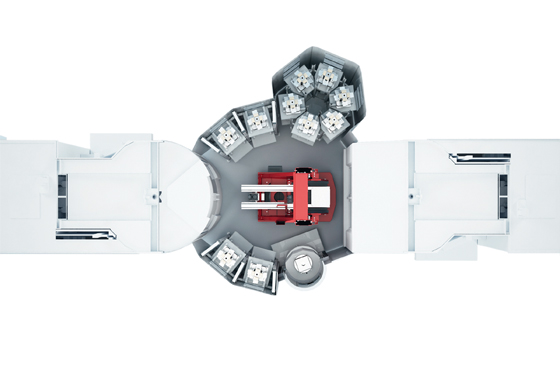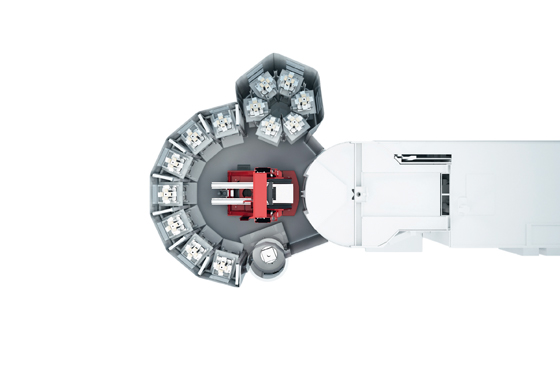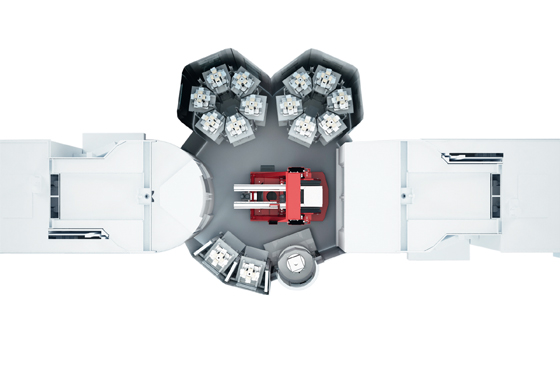 Liebherr offers new tools for gear skiving machines
Broaching is usually the process of choice for producing internal gear teeth – for instance ring gears for planetary transmissions. The broaching process has several disadvantages however. Tool costs are the highest compared with all other gearing tools. The principle on which gear-skiving is based is more than 100 years old.
However, the process was never successfully applied to serial manufacturing in the past, because the service lives of the tools were very limited. Liebherr-Verzahntechnik has now developed special tools, which can withstand the very high stresses that occur during the skiving process.
The tool's clearance and true-rake angles are constantly changing during contact. Enormous forces act on the gear-skiving tool during the continuous cutting and pressing. Simultaneous cutting and reshaping place higher demands on the materials used to make the tools. Liebherr uses two different materials as well as a combination of the two:
1. Tools made of PM steels
Tools made of PM steels have a cost advantage, but are subject to greater wear and tear.
2. Carbide tools
Carbide tools are more expensive both in terms of material and manufacturing costs and on account of longer grinding times and greater consumption of abrasives. Since they cost roughly three times as much as PM-steel tools, use of carbide tools only makes commercial sense if production quantities are high.
3. Steel tools with carbide inserts
Steel tools with carbide inserts are a compromise that is not suitable for every application, given the required assembly clearance between the indexable insert and fixture. These combination tools can however lengthen rough-machining lifetimes and deliver premium quality post-finishing using conventional PM/HSS skiving cutters.