Evaluation of machine and process data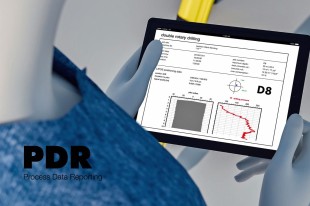 The recordings generated by the PDE system can be imported to and managed in PDR2. This can be done either directly from the memory card or via the Liebherr telematics system LiDAT. Various filter functions facilitate the sorting of imported recordings.
Advantages at a glance
Quality assurance
When installing a pile the complete drilling process, including all parameters, can be displayed in one report.
Easier accounting
Accounts management is simplified through the recording of amounts of concrete, duration and depth.
Everything in one report
If a LIPOS positioning system is installed, additional positioning data are recorded and clearly displayed in one report together with the process data.
Optimization potential for future jobsites
The optimization potential for future jobsites and piles becomes evident through the analysis of parameters.
Jobsite documentation
All the piles for a jobsite, for a machine, or for one day can be easily displayed and recorded in one report thanks to the intelligent filter functions. Furthermore, statistic functions such as maximum, average and minimum values are also available.
Data analysis without travelling to the machine
It is no longer necessary to travel to the machine thanks to LiDAT data transmission. The data are transmitted via the telematics unit and are available at all times.