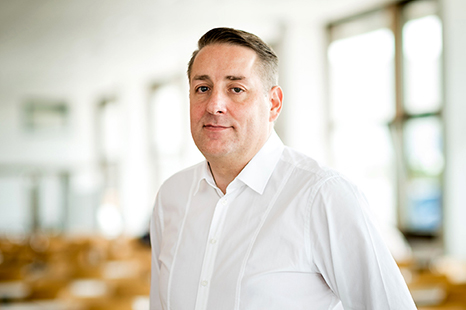 Save with Liebherr remote diagnostics
Sometimes it is just something minor, but the crane cannot operate. At that point, the contractor wants to find the faults as quickly as possible. Our local service outlet or my colleagues in After Sales can dispatch a service fitter immediately, but that costs both time and money. Remote crane diagnostics is faster and easier. The service personnel uses mobile phone technology to connect to the crane's controller without leaving the office. He can see exactly what he would see if he were on site. Even our older cranes with the LICCON1 control system have a test system which enables faults to be localised quickly and displayed on the screen. This screen displays error codes and descriptions and visualises functions as well as the assignments of sensors and actors. The more recent LICCON2 control system features even better diagnostic tools.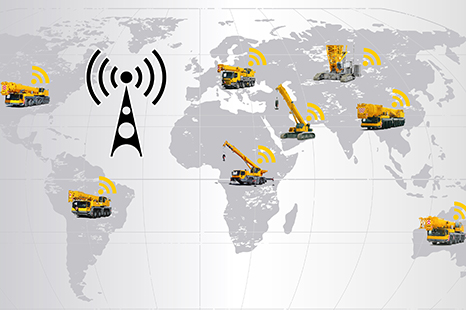 What do you get from this? In many cases, simply a tip from the service expert to the crane operator is enough to enable minor faults to be rectified immediately on site. If a spare part is required, the correct part can be dispatched immediately. A service fitter may have to make his way to the site anyway if the problem is a little more serious. But at least he will already be aware of what the problem actually is. He can make the appropriate preparations and bring any spare parts required with him. In exceptional cases, problems may occur which mean that the local service outlet requires support from the manufacturer's experts in Ehingen. But even then, the remote diagnostic tool delivers benefits because much less time is required to identify and rectify the fault. For many years we used GSM technology for remote diagnostic purposes as it was state of the art. However, in many countries it performed poorly or not at all. We therefore decided to improve the system. Data transfer is now possible throughout the world using an encrypted mobile phone connection. The new system is already fitted on many models in the current crane range.
What benefits does remote diagnostics deliver?
• Reduction in downtimes in the event of a fault as support can be provided by the global Liebherr service department more quickly and with greater focus.
• Reduction in deployments of service fitters by providing support to the customer for troubleshooting work.
• Support for local service fitters for trouble acting from specialists at Liebherr-Werk Ehingen GmbH.
• Data are transferred using an encrypted mobile phone connection.
What must you do to enjoy the benefits of remote diagnostics?
On more recent crane models with the mobile phone module, your crane operator simply has to press a button in the driver's cabin to establish a connection to a Liebherr server for 10 hours. We have developed retrofit kits for older crane models, including those with a LICCON1 control system. Ask your local service partner for a quotation. Installation is worthwhile because the costs for retrofitting the equipment will pay for itself very quickly.
This article was published in the UpLoad magazine 02 | 2019.