A lance for grease
To ensure that the boom is lubricated properly, designer Jochen Werner, working with Peter Munding, a production foreman in the telescopic boom assembly section, has designed a grease spray system. Jochen Werner has been working at Liebherr for 20 years. After spending several years in the superstructure crane acceptance section, he now designs telescopic booms and related equipment. In this article he reports on the new grease spraying system.
The grease spray system enables you to lubricate the boom better and more efficiently.
Good lubrication is half the battle. To enable a telescopic boom to be extended and retracted smoothly, it must be well lubricated. In addition to using the correct grease, which is actually specified in the list of lubricants for the various crane models, applying the grease uniformly is also very important. The grease spray system makes this very straightforward. It comprises a spray unit and a 4-piece lance set. The three straight lances, which are different lengths, and a curved lance with an angle of 90 degrees, can be used to lubricate any telescopic boom perfectly and ergonomically. And the grease is applied both internally and externally.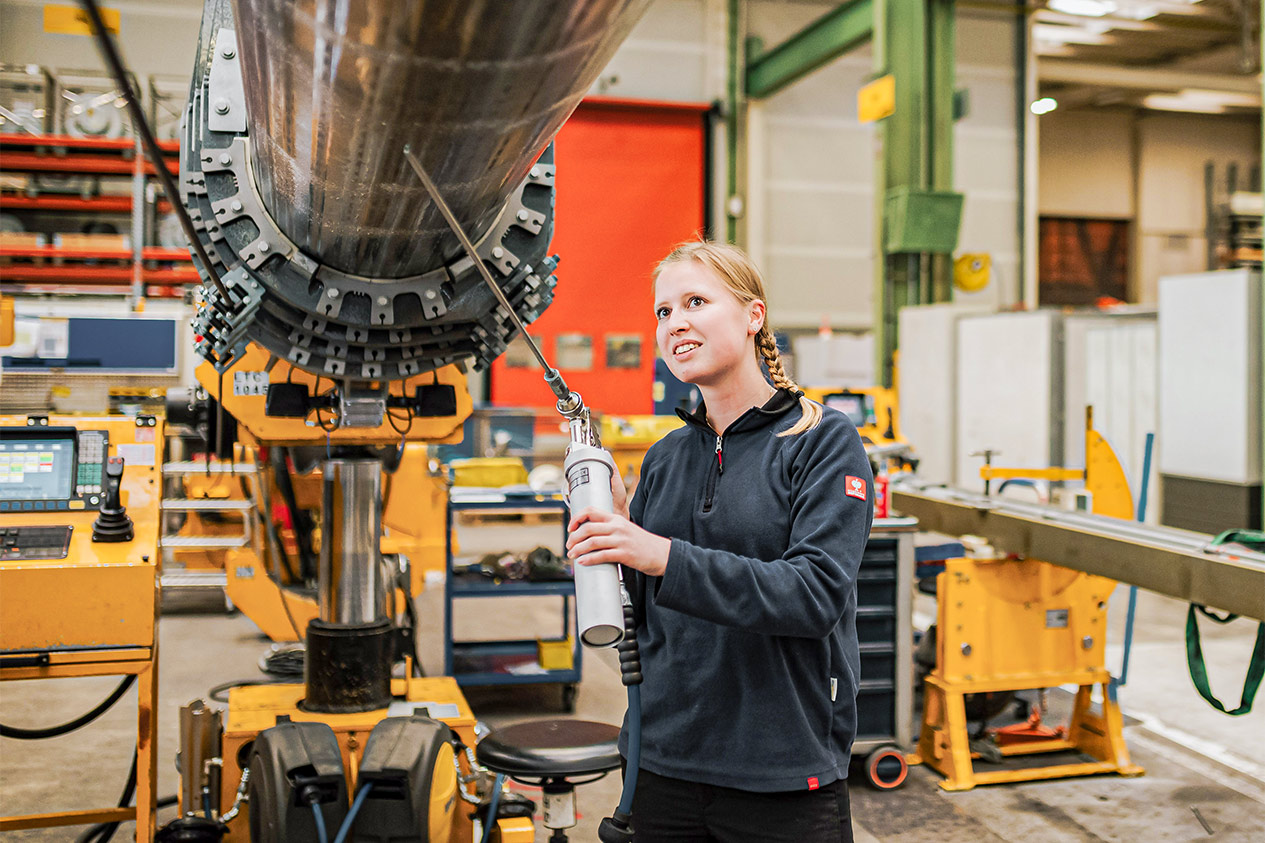 We worked on the spray unit for a very long time. It comprises the spray gun head and the cartridge holder. It was important to us to use standard grease and conventional 400 g cartridges from Lube-Shuttle. Firstly, this means significantly lower costs, and secondly, the grease contains no solvents and therefore protects both the environment and human health. Its high viscosity meant that developing the spray head was far from easy. We had to adopt a trial and error approach, but we got there in the end. Now you can achieve a perfect lubrication result using the Liebherr grease spray system – not too much and not too little.
The grease spray system is powered by compressed air using a conventional Euro coupling. And there is one special thing to bear in mind for crane models from engine level 5 – they have a quick-release coupling in the undercarriage which enables you to tap into the compressed air supply. This means that where necessary, you can lubricate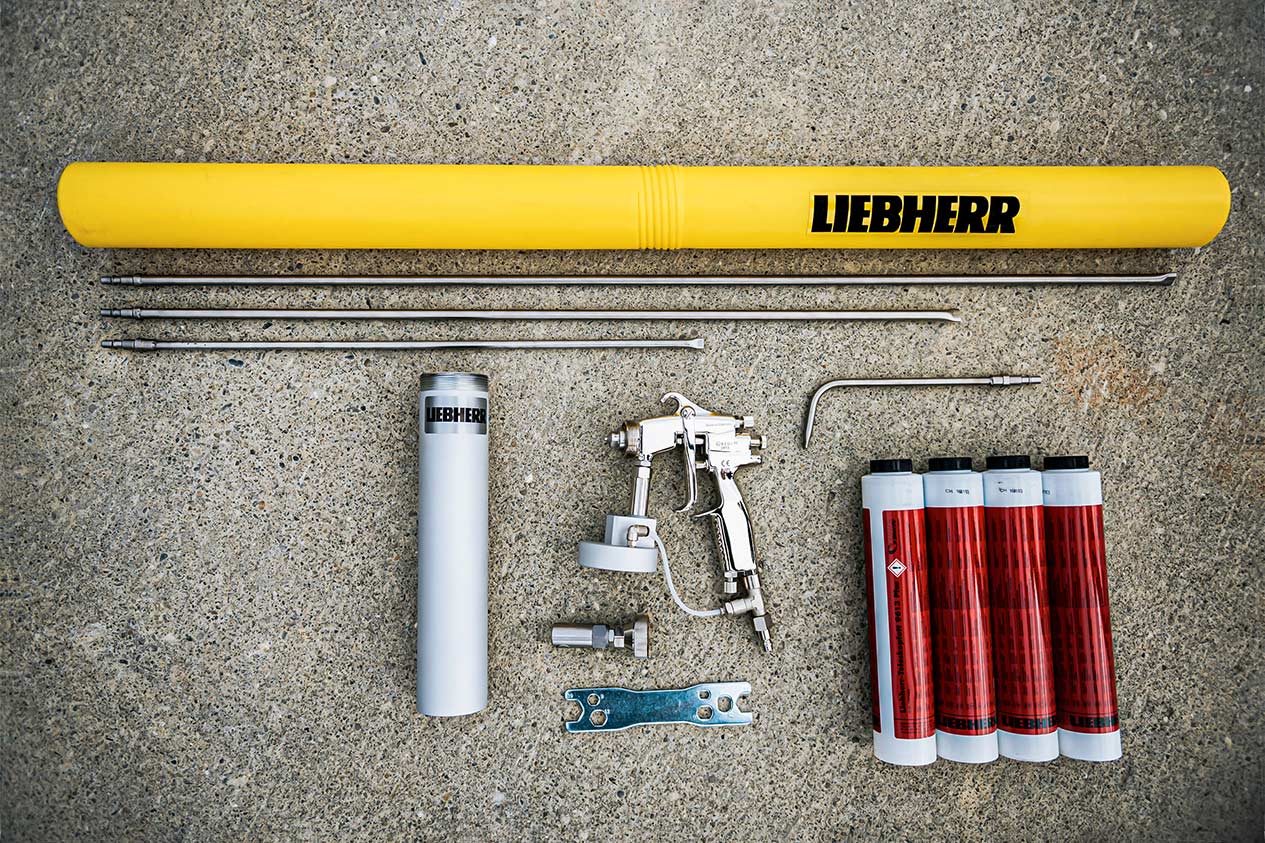 In addition to a perfectly lubricated boom, the system also delivers other benefits as it puts an end to problems with blocked lubrication nipples and bushings in the bearing plates. Furthermore, the positioning holes burned into the boom can be moved to an area of the boom section which has a lower static load.
The complete grease spray system has been included as standard on all crane models launched since December 2017. Other crane models have already been retrofitted with the system. It can of course be used on all models. The new system has been well received on the market. Around 500 systems have already been ordered separately".
Are you interested in a grease spray system? You can order one in MyLiebherr or through your local Liebherr service partner. The part number is 96010020.
This article was published in the UpLoad magazine 01 | 2021.