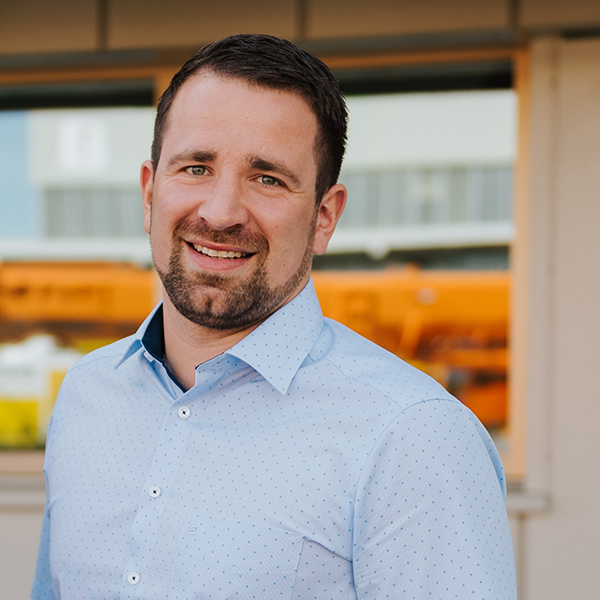 The crane operators licence
In some countries, including Germany, there are absolutely no statutory regulations for crane operators. Although other countries do have regulations, but the differences between them are enormous. Training periods range from a few days to up to three years. The European Crane Operators Licence ECOL should be a step in the right direction in this respect. We talked to Christoph Behmüller about the background, what has been achieved and visions for the future. He is Manager of the Liebherr Training Centre in Ehingen and also chairs the relevant working group at FEM (European Materials Handling Federation), in which capacity he has been monitoring the European crane operators licence for years
Mr Behmüller, why is a European Crane Operators Licence required?
Christoph Behmüller: Safety is absolutely paramount. We want to avoid damage and in particular personal injuries. Not only does that require safe cranes, but also good training for crane operators. Public institutions, crane contractors and we, the manufacturers, have been providing this for many years in the form of training courses. But we really need standard statutory regulations. An internationally accepted crane operators licence will increase the safety of crane operations and enable our customers and crane operators to extend their activities internationally.
How did the European Crane Operators Licence ECOL come about?
Christoph Behmüller: ESTA, the European Association for Abnormal Road Transport and Mobile Cranes, took the initiative for a crane operators licence, which would be accepted throughout Europe, in 2013. ESTA then approached the European Materials Handling Federation (FEM) in Brussels and asked for its support. The cranes and lifting equipment product group is part of the FEM. Working groups were then formed, including crane operators, groups of professional specialists and manufacturers. The main working group is part of ESTA, whilst there is a sub-group at FEM. They defined the contents of the operator's licence and defined uniform standards not just in terms of content, but also for training methods and outline conditions. The VDMA monitored the project to ensure it complies with competition rules.
What is the current status?
Christoph Behmüller: The European Crane Operators Licence ECOL is now ready and is already accepted in many countries as a licence for crane operators. Although we do not yet have any statutory regulations in Germany, the relevant associations have welcomed the ECOL. We will be able to provide a course for the licence at the training centre from spring 2020. We are currently undergoing the certification procedure with ESTA. This checks whether we can provide the training required for the licence. Even the training centre itself is being checked. ESTA has subcontracted the checking procedure to certification companies Aboma and Lloyd. The chamber of industry and commerce in Dortmund has already completed a course. Other crane manufacturers are also coming on board. One interesting point is that the "British Columbia Association for Crane Safety" in Canada, is the first non-European country to acknowledge the ECOL.
Despite all the technology, we must not forget about the person operating it. We all bear a great deal of responsibility, both manufacturers and contractors.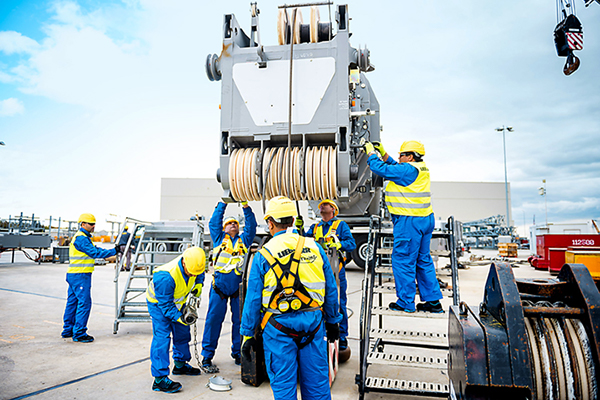 Is there anything similar to the ECOL on other continents?
Christoph Behmüller: There is the NCCCO in the USA and the CICA in Australia, which provided the template for ECOL. But there is a great deal of work needed there as well. For example, NCCCO is not accepted in all US states. There is still a struggle over there with different regulations in different states. We have not heard of anything similar in South America, Africa or Asia.
What are your hopes for the future?
Christoph Behmüller: I hope that the European Crane Operators Licence will be accepted by every country in Europe and training for it can also be provided in every country. The industry will demand this. An international crane operators licence would be a dream, of course. But that will take a little more time. The main point is to ensure safety when operating cranes. Despite all the technology, we must not forget about the person operating it. We all bear a great deal of responsibility, both manufacturers and contractors. Good crane operating training must be regarded as very valuable.
This article was published in the UpLoad magazine 02 | 2019.