Consulting offer for product optimization
Added value from data using LHOpenConnect
With its portfolio of gear cutting machines, automation systems and tools, Liebherr-Verzahntechnik GmbH has always been a full-range supplier for gear manufacturing. The service campaign LHOpenConnect is strengthening its offerings with consultation and networking services for product optimization.
Liebherr is the specialist for gear cutting machines, automation systems, gear inspection machines as well as tool design and manufacturing. This not only applies to mechanical engineering, but also to the software relating to the entire gear cutting process; in particular our own programming systems LHGearTec and LH90. This combined know-how lets our company have a complete overview of the production process; both of our own manufacturing and that of the customer.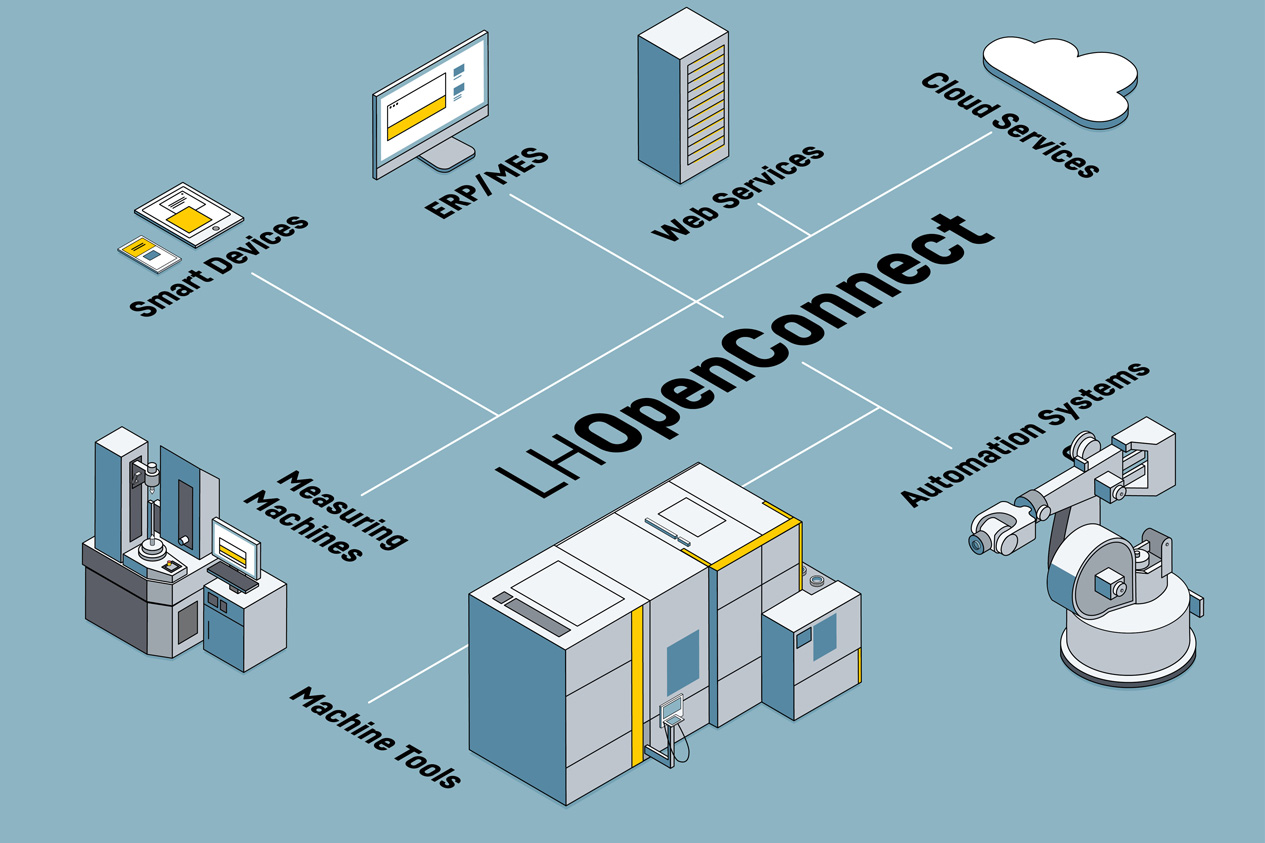 A view of all data in the manufacturing line
The web-based application of the manufacturing monitoring system, LHWebPlatform enables a detailed view of all data along the entire manufacturing line from the incoming order to manufacturing to quality control. For this reason, Liebherr implements standard interfaces so that, in addition to gear cutting and gear inspection machines, also existing machines and machines made by other manufacturers can be connected via standard protocols such as MQTT, MTConnect, OPC-UA and UMATI.
Individual optimization via LHOpenConnect
Even more is possible based on the interfaces and collected data: With LHOpenConnect Liebherr offers on-site analysis of optimization requirements and the network environment directly at the customer. Using this as a basis, targeted networking can be planned – whether it's for order management systems such as ERP or MES up to the machine, or the exchange of inspection and quality data via the GDE interface between gear cutting and inspection machines. With this methodology of service, Liebherr can contribute to creating real added value for the machine operator based on pure data which arises during digitalization.