Interactive end-of-year review
Wind turbine gearbox catalogue
Liebherr has been supplying reliable azimuth and pitch gearboxes for wind turbines since almost 20 years. These are based on a large number of intelligent designs, such as special sealing concepts or optimised gearings. A new catalogue now provides an overview of the portfolio and includes instructions on how to easily choose the right azimuth and pitch gearboxes for your wind turbine.
Kirchdorf expands production site
Looking towards the future, a new site for assembly, testing and painting of hydraulic cylinders was inaugurated this year. The expansion will give Liebherr the necessary flexibility to meet customer-specific requirements and allow a further increase in production.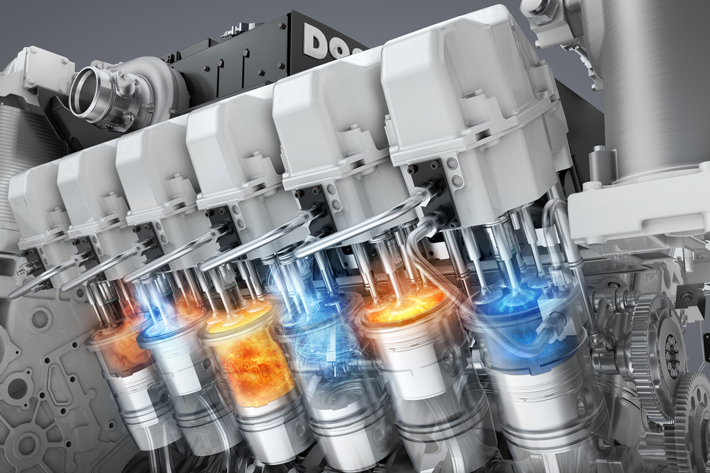 Engine highlights
The year 2018 was marked by various highlights from the engine sector: Liebherr developed a diesel engine for rail applications, equipped four of the most powerful self-propelled harvesters available on the market and started field tests for mining truck and excavator with the D9812. Additionally, Liebherr produced more engines in a year than ever before.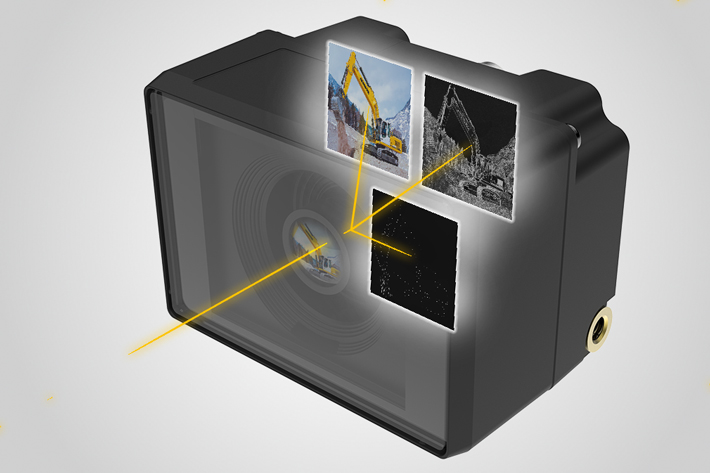 3rd generation digital camera
The new MDC3 mobile digital camera delivers not only high-resolution live images, but also side views and optical flow. The integrated Ethernet switch allows for the connection of multiple cameras without excess cables.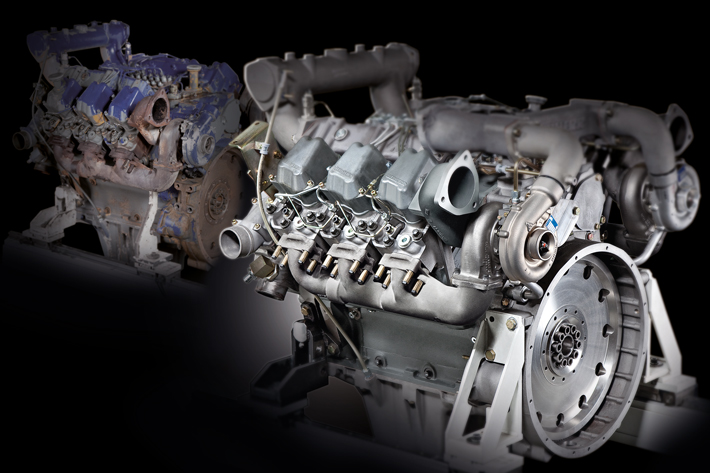 Record sales by Reman
The Liebherr Reman Program achieved a new record in returns for 2018. The service portfolio for the remanufacturing of used drive components was presented at numerous events during the year. Additionally, the installation of an optical assistance system has significantly reduced diagnosis lead times at the Ettlingen site.
Exhibition highlights 2018
Looking back on a successful year, Liebherr's hydraulic business unit was able to participate in various trade shows and events, such as Hannover Messe and Bauma China, which led to valuable contacts and fruitful discussions. We are excited to present our hydraulic product innovations in the upcoming year.
Slewing bearings for tunnelling
Liebherr presented its portfolio of head drill and erector bearings for tunnel boring machines at various events this year. Through its even rotation, the head drill bearing - also called main bearing - ensures that a stable load is maintained on the head drill, thereby ensuring the highest bore quality. The erector bearing allows for a complete rotation of the erector.
Hydraulic components for commercial vehicles
2018 has seen the launch of new hydraulic injection components for the commercial vehicle industry at this year's IAA. The smart and extremely compact design of the LI1 injector platform and matching LP7.2 high-pressure pump ensure maximum freedom of application and ultra-high hydraulic efficiency.
New Liduro frequency converter
The new Liebherr frequency converter system is available in three application-specific versions: for maritime applications as well as for wind turbines and industrial applications. The frequency converter is the right choice with its high power density and modular design. Application-specific solutions can be designed for electric drive systems with the greatest flexibility in the smallest possible space.