Gear technology and automation systems
In the 2022 business year, turnover in the gear technology and automation systems product segment amounted to € 205 million, representing a slight decline of € 5 million or 2.4 % on the previous year.
Development compared to previous year

Turnover in € m
from 210
( - 2.4% )

0

Investments in € m
from 5
( + 20.0% )

0

Employees
from 1,664
( + 1.4% )

0
Turnover by sales regions
Central and South America

2.0%

Africa, Near and Middle East

0.0%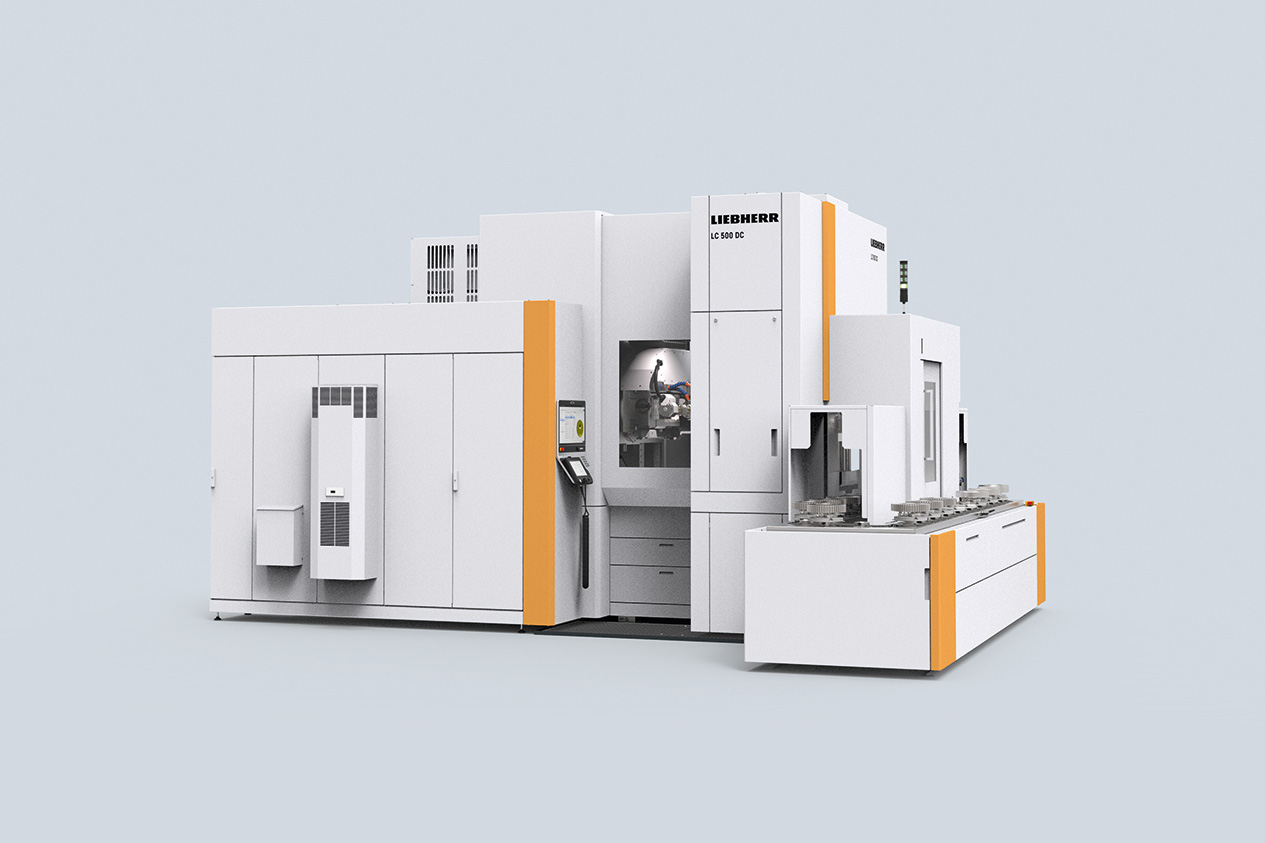 Asia – the most important region
According to the German Machine Tool Builders' Association (VDW), order intake in the machine tool industry grew, with inflation having a noticeable impact. The Liebherr gear technology and automation systems product segment performed below the trend, with turnover slightly below the previous year's level. Inflation and material shortages had a significant impact on the high order volume.
Turnover in the EU declined, mainly due to downturns in Germany and Poland. There were also significant downturns in non-EU countries and Central and South America. Due to a sharp downturn in the USA, turnover also fell in North America. In contrast, turnover in Asia and Oceania rose strongly thanks to encouraging growth in China and India.
Product areas also saw different levels of performance. While turnover in automation systems fell, a moderate growth in gear technology was recorded.
In the next few years, the focus will continue to be on product and portfolio management, increasing process efficiency and reducing product costs.
Renewed focus on battery systems
The year 2022 saw the presentation of the new LC 500 DC gear hobbing machine at the AMB trade show in Stuttgart (Germany) – a landmark for gear technology. The machine is part of Construction Set C and impresses with its stable hobbing, optimised chip removal and other features.
The series production of CBN profile grinding wheels with a grinding wheel diameter of just 25 mm was another milestone in the business year, as was the further development of LiTool, a design and simulation program for increasing the quality of tool manufacturing. A highlight in automation systems was the further development of process automation in the area of manufacturing battery systems for electrically powered vehicles, focusing mainly on the dosing and application of thermal paste and adhesives.
Liebherr's research activities focused on battery pack disassembly concepts. Various test grippers have already been developed and constructed for this purpose.
Thanks to the very healthy order volume, the product segment expects turnover to stabilise in 2023. However, this forecast should be viewed with caution, as the high material prices will persist initially.