Gear cutting machines and automation systems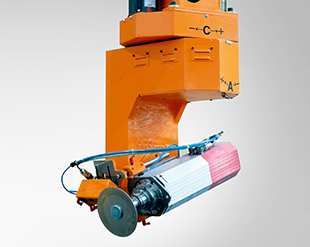 Liebherr has been developing and producing gear cutting machines for more than six decades, and is now one of the leading manufacturers of CNC gear cutting machines and automation systems.
Components in the wind power energy must satisfy the highest possible quality standards. Liebherr gear cutting machines make a major contribution in this respect since they ensure the best possible production quality of all toothed parts, for example large diameter bearings for rotor blade and yaw adjustment. They cover many different production technologies: gear hobbing, gear shaping, and gear and profile grinding. Every machine is built according to customer specifications, and the application options are continually expanded by implementing new requirements.
In the area of automation systems, Liebherr also offers a new portal for economical machining of rotor blades. Automated production increases productivity while production costs are reduced.
Gear cutting machines and automation systems for the wind power industry
Liebherr supplies portal robots for economical machining of rotor blades in automated production.

Machining of rotor blades

Liebherr supplies portal robots for economical machining of rotor blades in automated production.

The surfaces of rotor blades are polished automatically.

Machining of rotor blades

The surfaces of rotor blades are polished automatically.

The portal robot is equipped with a special machining head for rotor blades.

Machining of rotor blades

The portal robot is equipped with a special machining head for rotor blades.

The Liebherr LCS 150 gear grinding machine

Gear cutting machines for the wind power industry

The Liebherr LCS 150 gear grinding machine

The Liebherr LC 500 gear hobbing machine

Gear cutting machines for the wind power industry

The Liebherr LC 500 gear hobbing machine

The LCS 500 gear grinding machine

Gear cutting machines for the wind power industry

The LCS 500 gear grinding machine

The Liebherr LFG 1000 profile grinding machine

Gear cutting machines for the wind power industry

The Liebherr LFG 1000 profile grinding machine